Journalism and Public Relations
Your Future at the Journalism School
The 2017 Selden Ring Award for Investigative Journalism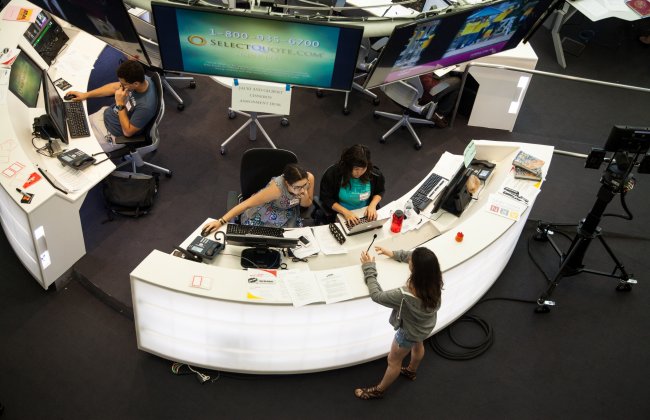 New Building, New Programs, New Era
The Annenberg School for Journalism offers a transformational educational experience that encourages students to think critically, write effectively and master the new and emerging technologies required for creative, compelling and impactful 21st-century journalism. The Julie Chen/Leslie Moonves and CBS Media Center is a high-energy news hub that is the center of our program, with broadcast TV, digital video and radio studios, network-quality control rooms, editing suites and social-stream monitoring technologies.
The Annenberg Bachelor of Arts Degree in Journalism
The USC Annenberg School of Journalism offers an innovative and forward-looking Bachelor of Arts degree program, effective for all undergraduate journalism students entering USC in the Fall of 2016.
Journalism Programs
The USC Annenberg Experience
Immerse yourself in journalism at USC Annenberg