School of Journalism

Why study journalism and public relations at USC Annenberg
The journalism and public relations fields are grounded in the telling of powerful stories that inform, enlighten, educate, advocate, and heal. By telling these stories to, about and for a wide mosaic of people, journalists and PR professionals strive to hold institutions accountable, build communities and advance brands.
At USC Annenberg, our faculty — both scholars and practitioners — provide a unique blend of critical theory and ethical practice that prepares our students for careers in a culture in which their stories and messages carry greater influence than ever before.
See the impact
Mariela Gomez, inaugural Paramount Latinx Diversity in Journalism Endowed Scholar, is looking forward to bringing authenticity to storytelling.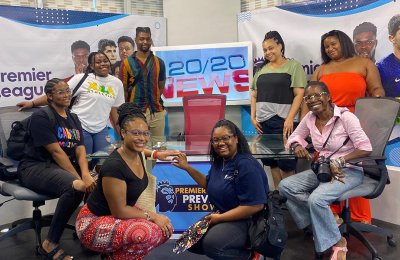 Through the new course "Ghana Immersive Reporting Project," USC Annenberg professors Miki Turner and Afua Hirsch will take USC Annenberg students to Ghana to intern at local news outlets and to report on the country's evolution and global cultural significance.
Hands-on experience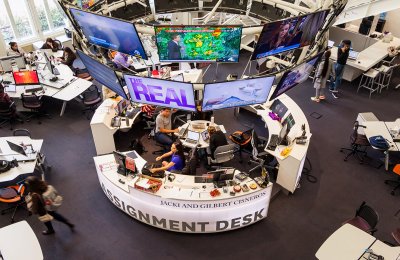 Our state-of-the-art media center allows students to cover breaking news, create high-impact journalism on multiple platforms, produce podcasts, and collect and integrate audience analytics.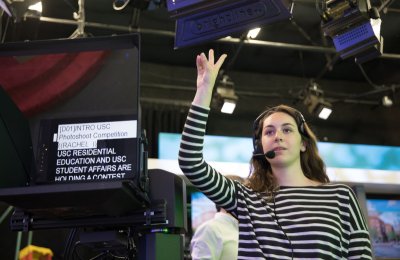 Annenberg Media, an entirely student-led team of journalists has produced award-winning coverage on topics such as politics, sports, entertainment, culture, and more.
The Center for Public Relations connects corporations, agencies, academics and students to define the future of the public relations industry and to develop those who will shape it.