Undergraduate Public Relations
Undergraduate Public Relations Program
Earn a Bachelor's In Public Relations at USC
A degree in Public Relations from USC Annenberg tells employers that you are a strategic thinker, a strong communicator, an accomplished writer and a professional with high potential.
USC's undergraduate program in Public Relations is ranked among the best in the world, preparing graduates not only for rewarding jobs in a variety of industries, but empowering them with the leadership skills and adaptability to navigate a profession that is constantly changing. Upon graduation, USC PR students are hired for their ability to hit the ground running with expert writing, multimedia and digital production, social media and strategic planning skills, and they are promoted quickly in their careers for their ability to analyze campaign outcomes, conduct original industry research and use theory to inform future thinking.
Public Relations Minor
The Minor in Public Relations equips students in other majors with the fundamental skills — writing, content production, public relations planning — that will help them become more attractive job candidates in their chosen fields. Conceptually, the coursework will be more general in nature and the Public Relations Minor will not have an internship requirement. Once they have completed the three required courses, they will still be eligible to select from an array of electives including sports, political and entertainment PR as well as content development labs.
Advertising Minor
In conjunction with the Marshall School of Business, the PR Studies Program administers an Advertising Minor that is open to undergraduate students university-wide. The advertising minor is designed for students inter­ested in building a career in, or developing a better un­derstanding of, the field of advertising. It explores the key role played by advertising in today's global econ­omy. Emphasis is placed throughout the program on both the practical skills required to meet the demands of the marketplace and the theoretical underpinnings of those practices. Recent changes to the curriculum include emphasis on integrated marketing and the changing face of advertising. Students take core courses at Annenberg as well as two marketing courses at Marshall.
Undergrad PR Today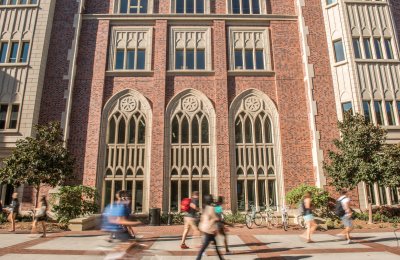 By Brenda Lynch

As a Senior Partner at Finn Partners, adjunct professor at USC Annenberg for over 10...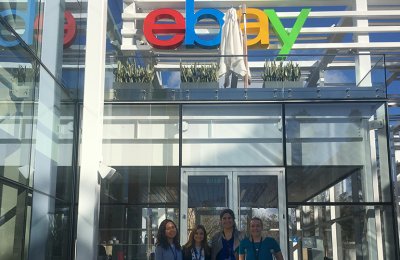 You know you're in Annenberg when you are flown to Silicon Valley for the day. 

Four Annenberg...
Facts
Average number of students in required courses
Full-time faculty members
Professional part-time instructors