Celebrating the Classes of 2020 and 2021

Celebrating USC Annenberg's Graduating Classes of 2020 and 2021
As part of USC's commencement ceremonies for graduates of the Class of 2020 and the Class of 2021, USC Annenberg's socially distanced ceremony will take place on Tuesday, May 18 at 3:30 p.m. PT. at the Los Angeles Memorial Coliseum.
In addition to the in-person ceremony, USC Annenberg will also host a virtual celebration for the Class of 2021 on Thursday, May 13 at 11 a.m. PT. The Class of 2020's virtual celebration was held last year and may be viewed here.
Further questions may be directed to University Events at acevents@usc.edu.
Important Information and Reminders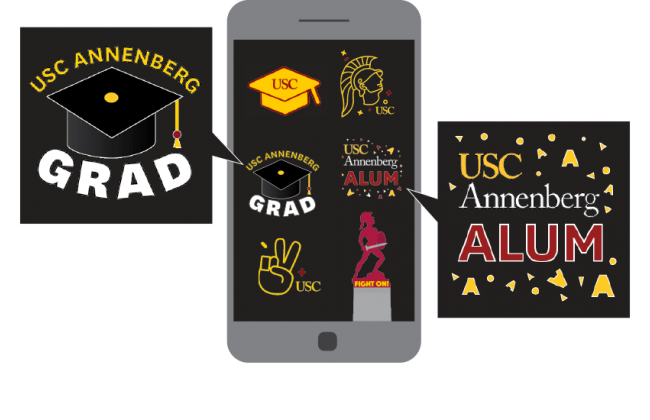 USC Annenberg Instagram GIF pack
Show your USC Annenberg pride and commemorate your accomplishments with these new USC and USC Annenberg animated GIFs. You can find them on Giphy or on Instagram by searching for USC or USC Annenberg. Make sure to use the hashtags #ASCJ and #USCGrad in your posts!