Today at the School of Communication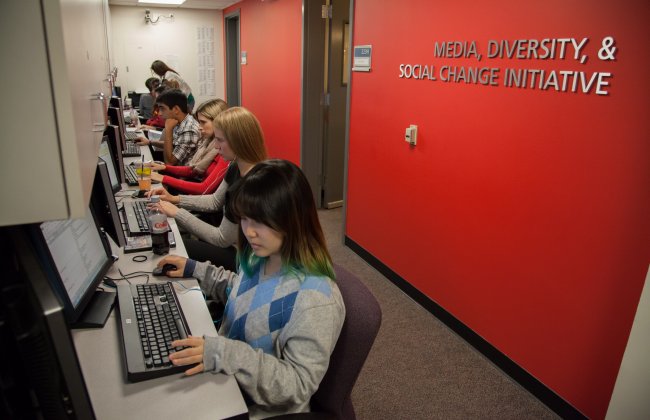 At the Forefront
Innovations in information and communication technologies are changing the way we live, work, play, and learn. Since the 1970s, the USC Annenberg School for Communication and Journalism has been at the forefront of efforts to explore these social, cultural, rhetorical, and organizational processes as we prepare students who will understand and be able to study and manage the communication revolution in education, politics, management, marketing, government, and nongovernmental institutions.
Master of Communication Informatics
Beginning in Fall 2016, the USC Annenberg School of Communication will offer the Master of Communication Informatics, a new cross-disciplinary joint degree, with the USC Viterbi School of Engineering. The program will allow students to explore the intersection of communication and engineering in such fields as social media, crowdsourcing, data analytics, and public engagement.
Communication Centers and Projects
Communication School News