Dean's Report 2020

This year we executed our academic mission with determination and creativity, reinventing the way we work to ensure our students get the education they deserve.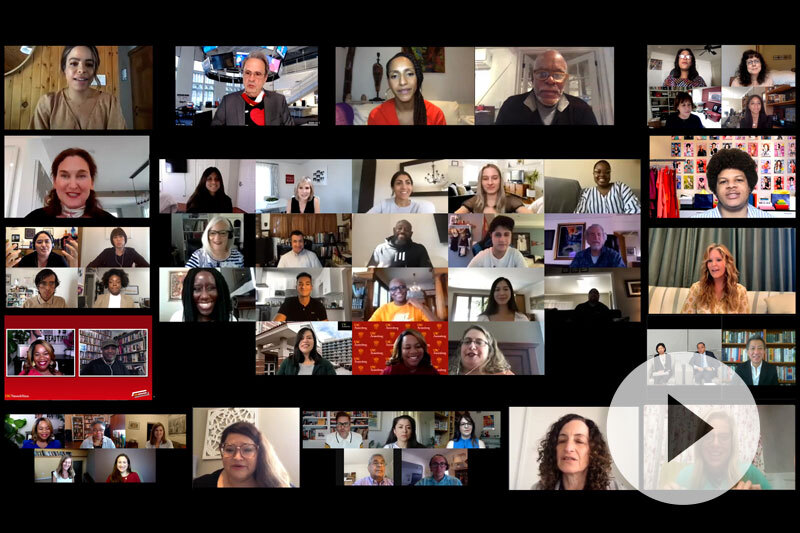 We were inspired to think more expansively about ways to forge connections for intellectual growth, professional development, greater impact on our communities, and perhaps, most importantly, for our own sense of belonging.
As we confronted two pandemics — COVID-19 and racial injustice — USC Annenberg played a vital role in advancing dialogue and action while fostering an inclusive community of care. Our faculty — through their scholarship and practice — delivered insights, challenged assumptions and offered knowledge-based solutions that helped us lean in to this transformative moment. Inspired by our students' desire to tackle big problems and drive positive change, we explored new ways to prepare them to live, learn and ultimately lead us through these tectonic shifts. Together, our faculty, staff and students demonstrated how USC Annenberg is uniquely equipped to listen across silos and respond with innovation that creates a more just and equitable future.
Willow Bay
Dean, USC Annenberg School for Communication and Journalism
Walter H. Annenberg Chair in Communication
Critical Conversations
As we witnessed the profound disruption and innovation in media and communication this year, USC Annenberg continued to convene and amplify crucial discussions with experts to understand these complex changes in real-time. We launched Annenberg Intelligence, a series in which industry leaders explore the ways in which communication, journalism and public relations can be leveraged to tackle the impacts of COVID-19 and to address inequities and bias. We also hosted important dialogues among scholars and professionals reflecting on Justice Ruth Bader Ginsburg's legacy, the 50th anniversary of the Chicano Moratorium, and the centennial of the 19th Amendment. In addition, we adapted our career development programming, including Lunch with a Leader and Career Treks, to provide a rich array of opportunities for students and alumni to network, learn and connect in a virtual environment.
250+
virtual events hosted by USC Annenberg
By the Numbers