This past summer Joelle Ferguson led a team of five of her fellow USC Annenberg students on a public relations campaign for Active Minds, a Washington, D.C. based organization supporting mental health awareness. Lawon Exum and his cohort of students worked with Project Angel Food in downtown Los Angeles, while Jaimie Woo steered her team at East West Players, the renowned Asian American theater company in L.A.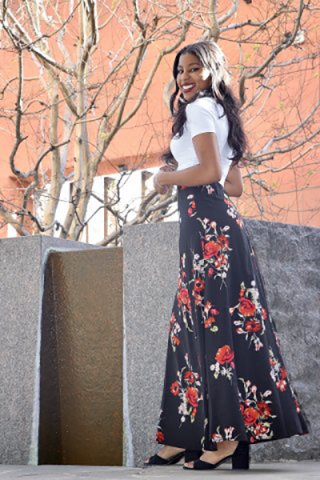 Photo courtesy of: Joelle Ferguson
They, along with 62 other undergraduate and graduate students — both current and recent graduates ­— spent June through August working virtually at micro-internships across 9 different nonprofit organizations. As part of the Annenberg Agency, helmed by alumnus and adjunct instructor Andy Keown (BA, public relations, '02), the teams participated in digital content creation, public relations, crisis communication, brand communication, and marketing and research.
"That's been the wild part: Everybody's working on a very custom project based on what that organization asked for," Keown said. "Some are doing real strategic work, some are drafting social media content, writing content for the web. It's a real range, but at the end of the summer, they all had a plan they had worked on that they could take to their next internship or interview and say, 'I helped put this together.'"
The Annenberg Agency is an offshoot of Adjunct Professor Freddy Tran Nager's course, CMGT 590, a student consultancy designed to serve local nonprofit organizations. Though the agency normally operates during the regular school year, USC Annenberg administrators Suzanne Alcantara, assistant dean of student affairs; Tracy Mendoza, associate dean, development and external relations; and Dean Willow Bay all went to work to find a way to support students' professional development amid a summer internship market in disarray. They recruited the nonprofit organizations, as well as parent donors whose generosity allowed for paid stipends for the summer interns. "The response was overwhelming," said Alcantara, who had over 100 applicants. "And number one for the students was that they have the chance to do some meaningful work in organizations that needed extra help now in amplifying voices of those fighting for racial justice and working towards improving mental health."
Ferguson, who graduated in May 2020 with a degree in public relations was not new to the mental health arena. In 2019 she was granted a scholarship from the Kaleigh Finnie Memorial Endowment to do research in the field of mental health awareness, which resulted in numerous campaigns for USC. "I realized my background of campaigning, advocating, meeting with administrators and doing hundreds of hours of research on mental health where I was able to move the conversation forward, would help me bring a fresh eye to Active Minds," she said.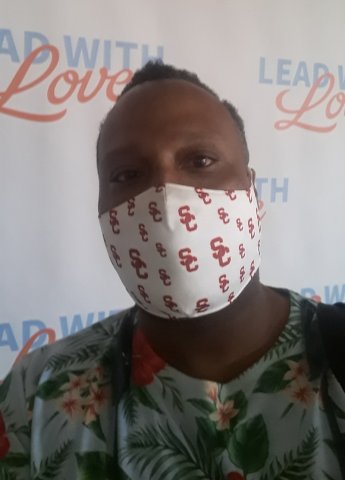 Photo courtesy of: Lawon Exum
The Active Minds interns' main task was to create an earned media plan for suicide prevention month. Ferguson's supervisor, Amanda Horn, senior marketing and public relations manager, said she couldn't have gotten "luckier" than to have Joelle and her team join them this summer.
"We are gearing up for our annual suicide prevention month campaign in September and we knew our small communications team needed help, especially with earned media — and that's where we leaned very heavily on the students at USC Annenberg," Horn said. "They presented me with a campaign that was beautifully done, so well-thought-out with really interesting ideas that I just I hadn't thought about doing. I was blown away."
The Active Minds team also worked on pitches and created evergreen social media content. "I was able to exercise my skills of working with a real client and applying my knowledge in a real-world scenario," said Ferguson, who will be starting law school at University of California, Berkeley in the Fall. "Taking those skills Annenberg taught me and using them so quickly after graduation to impact students and impact real people was just incredible."
Exum, who is graduating in 2021 with a master's in communication management, was thrilled to be matched up with Project Angel Food, calling it the "best decision I made this summer." Exum and his team of USC Annenberg students created a social media campaign for Project Angel Food's inaugural streaming telethon, "Lead with Love."
Students worked on marketing and promotion for the event, designed brochures, created social media posts and interacted with celebrities and donors involved in the telethon. The telethon surpassed a $500,000 goal, reaching $700,000 in donations.
Photo courtesy of: Jaimie Woo
"I would like to extend my gratitude of thanks for the opportunity that donors extended for me to be able to participate in the program," Exum said. "It was like passing the torch, basically. By them helping me, I was able to help others. And I'm going to continue to pass this on: Once the semester starts rolling, I'm going to volunteer. That's how good it was."
Woo, who is also set to graduate in 2021 with a master's degree in communication management, was tasked with guiding her team to complete a full social media audit and overhaul for East West Players. "So, that was analyzing Facebook, Twitter, YouTube, and Instagram, identifying demographics, looking at all of their data and trends, laying out their strengths, opportunities and then also doing a comparative analysis with other theaters in the Los Angeles area," Woo said.
As a team leader, one of the more challenging things for Woo to coordinate the schedules of the students on her team. While Woo was in Los Angeles with one of the other students, the other three on the team were located in Florida, Indonesia and Korea.
"I sent out a Doodle poll, which is basically a scheduling form, and nothing matched up!" Woo laughed. "There was not one 30-minute block when all five of us could meet." They ended up finding a time later in the evening Pacific Time. Woo admitted to "loving the agency model of being able to rely on five different people's perspectives and experiences." She added that she appreciated the chance to connect with peers in USC Annenberg with whom she wouldn't have been able to connect under normal circumstances.
"I'm walking away from this experience with a better understanding of organizing and leading a group. I learned how to elevate each individual person's strengths to create a collaborative atmosphere," Woo said.
As far as the Trojan Family, she added, "I think it just goes to show that Annenberg is really looking out for students, especially at a time that is really challenging, and money can be really tight. It felt like someone kind of had their hand on my back, like, 'We're going to try to help you find an opportunity.'"
---
The ten nonprofits that participated were: A Place Called Home, Active Minds, AWARE LA, Brotherhood Crusade, CASA LA, East West Players, Everytown for Gun Safety, Global Eye Entrepreneurs, LA Commons and Project Angel Food.