Four students from USC Annenberg will attend the 2017 South by Southwest (SXSW) Conference from March 10-19 in Austin, Texas. Austin Roy, Diana Lee, Sarah McMullen and Elias Goodstein are attending the conference and festival as part of the inaugural Career Trek, organized by the school's Career Development office. The annual conference celebrates the convergence of the technology, interactive, film and music industries.
The students will explore and learn what to expect when it comes to the world of technology, entertainment and culture. While at the conference, the students will attend panels, learn about new and emerging technologies and document their experiences through social media. They will also network with innovators, entrepreneurs and attend The Awesomest Journalism Party Ever, which USC Annenberg is sponsoring. Annenberg faculty, including professor Robert Hernandez and lecturer Lisa Pecot-Hébert will be there as well as managing director of the Norman Lear Center Johanna Blakley and León Krauze, the Wallis Annenberg Chair in Journalism.
When asked about their expectations about the conference, the students shared they were excited to meet personalities like CNN journalist Jake Tapper and Dallas Mavericks owner Mark Cuban, learn about emerging technologies, the convergence of music, film, and technology, and the relationship between technology disruption and government regulations.
---
Austin Roy
(Master in Communication Management '17)
When my mom asked me whom I was most excited to see at SXSW, I said Cecile Richards, the brilliant and inspiring president of Planned Parenthood. When my thesis advisor asked, I said Robert Cialdini, the scholar who's laid the foundation of postmodern persuasion theory. When my roommate questioned, I chose Taye Diggs, the actor at the top of my "Men I'd Like to Marry" list.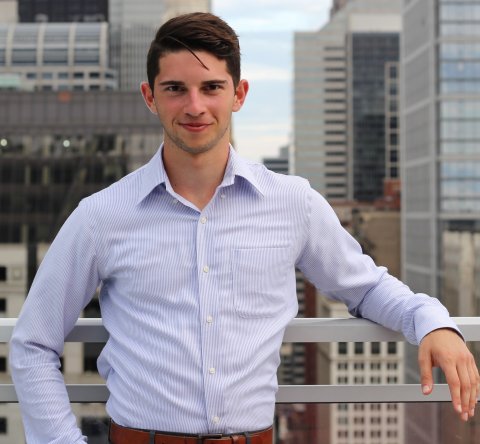 Although I gave three different answers to the same question, I like to think that I was answering honestly each time. The truth of the matter is, there are so many thought leaders I'm excited to see at SXSW that it's impossible to rank them.
In addition to hearing from individuals whose careers I've been following for years, I'm also looking forwarded to learning about new and emerging technologies. I'm particularly excited to hear more about decision-making systems of self-driving cars. It's rare that new technology is so applicable to all three of my academic foci at USC — communication management, cognitive science, and philosophy — and I'm eager to hear scholars discuss the subject from multiple perspectives.
After graduation this May, I'm going to be joining the Innovation Team at Nielsen in San Francisco where I'll be conducting market research for emerging products and technologies. I'm hoping that the sessions I attend at SXSW will not only expose me to new tech but will also provide me with insights regarding how to successfully brand and market emerging tech. On a slightly less professional note, I'm also hoping to get some selfies with Cecile, Robert, and Taye.
---
Elias Goodstein
​(B.A. Broadcast and Digital Journalism '17)
The big idea I'm really excited about exploring at SXSW is 360 video and VR/AR technology. Although it's slowly growing in popularity in the journalism field, virtual reality and augmented reality are truly the next steps in immersive storytelling. There is untapped potential in these technologies and it will be interesting to see how professional are using them to tell great stories.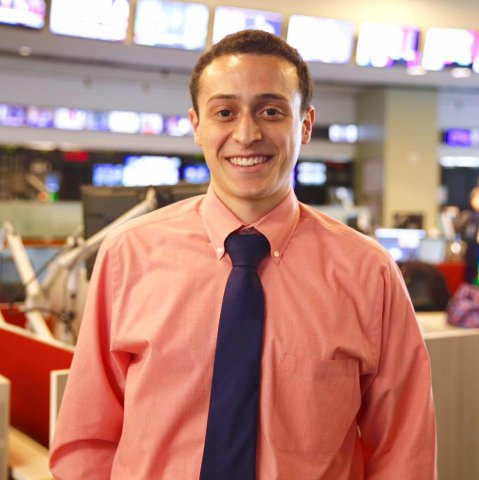 Although I am intrigued by VR/AR technology and its place in journalism, I am passionate about live-streaming content on social media. I have worked as the Facebook Live producer for the Annenberg Media Center this semester and it's been an incredible learning experience. There is a panel led by journalists at SXSW called
"The Live Impact: Facebook, Periscope, and Journalism."
I cannot wait to hear about how they have utilized live social media content and what they believe are the best practices are for using them.
I believe meeting with industry professionals who are experts in their fields will be incredibly beneficial to me, especially because I will be entering the journalism field in a few months. Talking with them and asking about their experience working in the news industry will help me understand what my career might look like in the next few years. I also think learning about emerging technologies and new methods of storytelling will put me at an advantage amongst others entering the workforce.
The thought leader I am most interested in hearing from is Jake Tapper. He is the anchor for The Lead on CNN and the network's chief Washington correspondent. Tapper is set to speak with the current Vice Chairman of the Joint Chiefs of Staff Paul Selva about technological innovation in the military. Tapper has been a major voice against President Trump's accusations of CNN being 'fake news' and he is an inspiring individual, especially for a young journalist like me.
---
Sarah McMullen
(B.A. Communication '17)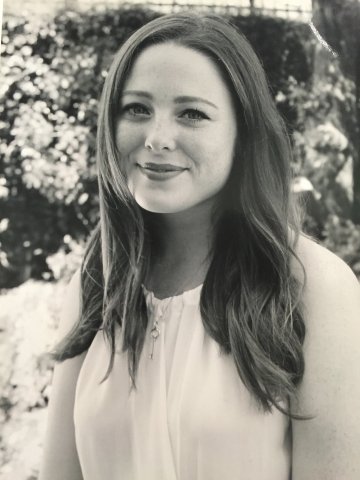 Attending SXSW is about more than just being exposed to cool new ideas in technology and entertainment — it is about being present to witness and contribute to a legitimate "ground zero" for future-altering creativity and artistic development. My specific interest at the festival is diving deep into the convergence of music, film, and technology, and the ways in which we can utilize exciting innovations to tell more diverse and compelling stories on screen — including the new small screen — the internet. Both streaming content creators and distributors are coming together at SXSW to exalt the freeing platform that streaming provides while also supplying a window into the challenges they face within the rapidly expanding technology. I firmly believe that technological advances in the way that we distribute content provide room for additional, more diverse voices — but only if those in power care to listen to them.
The sessions I look forward to attending on this topic are the Film Keynote featuring Jill Soloway, creator and showrunner of Amazon Studios' "Transparent," as well as "Hacking the Script: Diversity in Hollywood" featuring Gina Rodriguez from "Jane The Virgin" and Yara Shahidi from "Black-ish." The reason why these conversations are so important — and that SXSW offers a platform for them — is because they don't typically occur in the boardrooms at studios in the way they should. Despite our best intentions as forward thinking USC students, it is easy to get caught up in the dogma of a company's culture, and not implementing change through clear and consistent action. By exploring these complex issues more deeply throughout SXSW, I feel that I can bring back to USC a solid plan of action for diversity advocacy on all screens (small and large), while also embracing new advances in content delivery.
---
Diana Lee
(B.A. Print and Digital Journalism Major '17)
The big idea of 2017 — under a new administration — is the role of government in technology entrepreneurship. Though many consider the media/communication industry as overbearing much of the burden, technology is inevitably in the intersection of this debate. The ways in which news content is shared depends on the available technology — and how agile entrepreneurs can be in introducing new technology under the given regulations.
Because of this relationship between the media landscape and technology, I am looking forward to attending
Mark Cuban
and other tech leaders' session on the relationship between technology disruption and government regulations.
Uber is considered the poster child for how businesses can challenge government regulations and become pioneers of an industry (in this case, transportation). In that regard, I'm interested in hearing about how other industries are shifting in form after Uber's example. Many of these markets affect personal financial management. For example, car insurance choices seem to have flown under the radar for long, and as such, comparison services such as The Zebra builds a more competitive marketplace to the benefit of consumers. Most people, especially frequent travelers, are familiar with Kayak and Priceline, of course. Aside from simply fulfilling my curiosity, hearing from insiders about this subject will make me open-minded to look for solutions that allow for smarter financial decisions through transparent communication. I'll be listening closely to these proven disruptors to hear about their journeys.
Lee, Roy, McMullen and Goodstein will also share their post-SXSW analysis and thoughts with Annenberg News.