I sat in class on the third floor of the new Annenberg building, feeling both inspired and intimidated. It was during one of the first lectures of my Business and Economic Foundations of Public Relations course, a second-semester requirement of my graduate program. My brilliant professor, Burghardt Tenderich, had just finished lecturing on a practice that I, at the time, previously hadn't known existed: investor relations. But after his 20-minute overview, I knew it was exactly what I wanted to do – I just didn't yet know how I'd get there.
The investor relations function integrates finance, marketing and securities law compliance into effective two-way communication between a company and its stakeholders, including the financial community. Writing is my strong suit, but I've always had a deep fascination for math and finance. Learning of investor relations was the first time I felt confident about combining my two main interests into a career.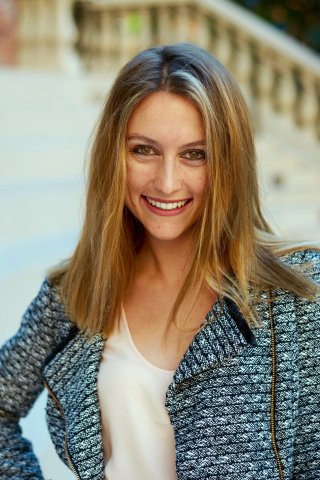 I approached Professor Tenderich (or BT, as he likes to be called) after class to express my interest and ask if I'd even be qualified (many IR professionals come from a finance, not PR, background). He said he knew of a boutique IR firm in Los Angeles – PondelWilkinson – and that I should reach out to its team for a potential internship. I decided to take the chance.
I instantly hit it off with Evan Pondel, PondelWilkinson's president, in my initial phone interview. Another successful interview and a couple of months later, I joined PondelWilkinson in May 2017. It was a pleasure to work there, and I grew in more ways than I imagined. PondelWilkinson's CEO, Roger Pondel, who has been in the business for decades, was an excellent teacher and mentor. Roger, Evan and the rest of the team were always available when I had questions, and they provided me with many opportunities to make positive contributions to the firm.
I had the privilege of jumping into various projects at PondelWilkinson. I pitched to the media with cold calls and emails – which was initially nerve-wracking but soon became second nature (and even a little bit fun). I created press releases from scratch and edited existing materials. I built media lists through Cision and researched institutional data via Ipreo (Bigdough). I took investor calls and fielded investor inquiries, which helped put my financial acumen into practice. I organized schedules, planned events and interacted directly with clients. The work was challenging, rewarding and enjoyable.
The experience I gained from PondelWilkinson is unmatched, and is surely one of the reasons I was later hired by a renowned financial communications agency, which I will begin after graduation this summer.
I encourage other students to take the chance to go after what they want, even if it intimidates them. Annenberg connects us with the best of the best, but it is up to us to make those connections meaningful. I never would have contacted PondelWilkinson if it hadn't been for BT, and that connection eventually led to the lasting relationships I now have with my former PondelWilkinson colleagues. I urge students to foster and strengthen their connections and chase their passions. You never know when one small conversation might end up opening the door to your dream career.
- Jenny MacMichael, Strategic Public Relations