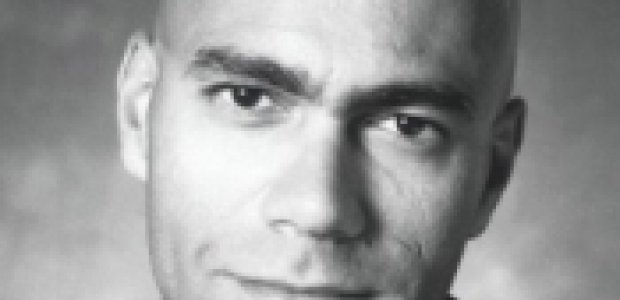 (Todd Cunningham)
Todd Cunningham has been named Director of the Media Impact Project, an interdisciplinary team of skilled researchers and data specialists at the Norman Lear Center of the University of Southern California's Annenberg School for Communication and Journalism.  The team will develop new tools and methods for measuring media's ability to motivate social action.
During Cunningham's 15 years at Viacom, he helped establish the company as a global leader in applying traditional and non-traditional research methods to quantify the value of engagement. The market research veteran also worked with leaders from the private and non-profit sectors to develop actionable campaigns designed to connect with a shape-shifting media culture and consumer. In 2003, Cunningham was named one of Brandweek's "Marketers of the Year."
Supported by grants from the Bill & Melinda Gates Foundation and the John S. and James L. Knight Foundation, the Lear Center Media Impact Project represents a new breed of media measurement solutions - one which accelerates the best thinking and tool development around the globe in order to explore, validate and openly share applied solutions for measuring the social impact of media.
"We knew we needed someone fresh from the private sector to complement the terrific academic team that we've assembled at the Lear Center and across USC," said Johanna Blakley, PhD., the Lear Center's Managing Director and Director of Research. "Todd's track record building rapport between foundations, non-profits, and academic and industry researchers put him at the top of our list."
"Our understanding of media's effectiveness at inspiring people toward positive social change is just beginning," Cunningham said. "I'm thrilled to work with our funders as we bring together top impact research practitioners, leading social science scholars and a state-of-the-art data analytics center that we're building."
For more information about the Lear Center Media Impact Project, visit www.MediaImpactProject.org.
The Norman Lear Center is a multidisciplinary research and public policy center studying and shaping the impact of entertainment and media on society. From its base in the USC Annenberg School for Communication and Journalism, the Lear Center builds bridges between faculty who study aspects of entertainment, media and culture. Beyond campus, it bridges the gap between entertainment industry and academia, and between them and the public. For more information, visit www.learcenter.org.
Located in Los Angeles at the University of Southern California, the Annenberg School for Communication and Journalism (annenberg.usc.edu) is a national leader in education and scholarship in the fields of communication, journalism, public diplomacy and public relations. With an enrollment of more than 2,200 students, USC Annenberg offers doctoral, graduate and undergraduate degree programs, as well as continuing development programs for working professionals across a broad scope of academic inquiry. The school's comprehensive curriculum emphasizes the core skills of leadership, innovation, service and entrepreneurship and draws upon the resources of a networked university located in the media capital of the world.
Guided by the belief that every life has equal value, the Bill & Melinda Gates Foundation works to help all people lead healthy, productive lives. In developing countries, it focuses on improving people's health and giving them the chance to lift themselves out of hunger and extreme poverty. In the United States, it seeks to ensure that all people—especially those with the fewest resources—have access to the opportunities they need to succeed in school and life. Based in Seattle, Washington, the foundation is led by CEO Jeff Raikes and Co-chair William H. Gates Sr., under the direction of Bill and Melinda Gates and Warren Buffett.  For information, visit www.gatesfoundation.org.
The John S. and James L. Knight Foundation supports transformational ideas that promote quality journalism, advance media innovation, engage communities and foster the arts. We believe that democracy thrives when people and communities are informed and engaged. For more, visit www.knightfoundation.org.