We prepare you with the critical foundation in the science and practice of digital social media that you need to drive the future of communication, new media technologies and business.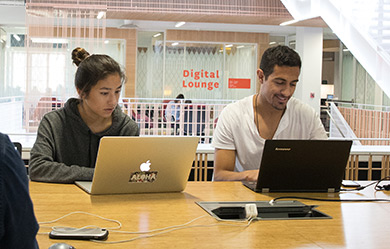 You will learn the theory, skills and strategic mindset that are essential for undertaking, developing and managing social media platforms, digital media, apps and online communication. As you engage with our expert faculty, you will build a personalized course of study that culminates with the design, incubation and execution of a portfolio-building capstone project.
Our STEM-designated degree program and unmatched location in Los Angeles, a worldwide epicenter for the digital, social, technology and media industries, will empower you as a professional or entrepreneur across business, marketing, advertising, entertainment, education, and beyond.