The advocacy surrounding inclusion in entertainment over the last several years has brought the issue to the forefront of news and created industry pressure. Despite the noise and intensity of protest, activism and awareness have generated little real or lasting change. Our research has shown that across 900 popular movies from the last decade — including the 100 top-grossing films of 2016 — exclusion is an entrenched industry practice in Hollywood. Perhaps this is because good intentions are no substitute for expertise when it comes to fixing long-standing problems. Or, because programs that support filmmakers have focused on developing skills — particularly for women and people of color — rather than influencing hiring practices.
To truly move the needle, new and strategic solutions must be adopted. In particular, entertainment companies must find ways to address their dismal hiring and casting records when it comes to females, people of color, and the LGBT and disability communities. Over the years, we have proposed multiple ideas for companies, content creators, industry executives and consumers. These tangible solutions rely on expert knowledge to offer innovative ways to increase inclusion in entertainment.
First, companies must set target inclusion goals and measure their progress toward attaining them. Clearly, the adage "what gets measured gets done" does not hold true — if the bevy of reports on inclusion are any example — and companies must set out to achieve inclusion, measuring their progress along the way. Setting clear benchmarks, defining inclusion, and being transparent demonstrates that companies value stories, casting, and storytellers that reflect the audience.
Companies can create inclusive consideration lists that represent the diversity in the talent pipeline when hiring directors or other behind-the-scenes roles. Our previous research shows that 28 percent of narrative short film directors at top festivals worldwide are female. Thus, companies seeking to hire a director should ensure that close to 30 percent of the candidates they consider are female.
Film schools and film festivals can also set benchmarks for inclusion in enrollment. Adding diverse perspectives can foster environments for learning and development that appeal to filmmakers from various backgrounds.
Addressing inequality means combatting explicit and implicit biases. One way to address the lack of diversity in casting small parts and background roles is for content creators to just add five. The average film (based on our research) has roughly 40 speaking characters. Most of these characters are inconsequential to the plot. If writers simply added five female speaking characters to every film, it would increase yearly the percentage of female characters on screen. This new percentage, when built upon each year, will lead to equality on screen in a mere three years.
Another remedy is for A-list talent to add an equity clause to their contract that specifies a more equitable process for auditioning and casting on-screen talent and interviewing and hiring for behind-the-camera jobs. The clause instantiates equality from a film's inception; creates a system of checks and balances to achieve it; and develops metrics to permit a review of its success.
Lastly, consumers can advocate for change. First, by supporting content that breaks industry trends — films featuring females, underrepresented groups, LGBT individuals and people with disabilities. Support means buying tickets or purchasing content. It means posting or sharing on social media about upcoming films with diverse casts or content creators. For philanthropists or organizations (i.e., Lunafest, Refinery29), it means supporting diverse artists early in their careers.
Further, shareholders can influence companies to create inclusive content. Individuals who own stock in entertainment companies can demand transparency, accountability, and ultimately, diversity in the products corporations create and sell. Proportional representation across a story or film slate should not be viewed as a threat to profits, particularly as most characters in movies say only one word. In fact, in one study with industry decision-makers, over half of participants stated that having a gender-balanced cast would not impact a film's bottom line.
Year to year, advocates and activists clamor for greater inclusion in popular movies. Yet, that demand has gone unfulfilled. Unfortunately, until content creators and companies adopt evidence-based solutions to exclusionary hiring and casting practices, it is unlikely that anything will change. By taking inclusion seriously and acting to address it, companies, consumers and creators can ensure that entertainment moves away from a vision of the past and toward content that resembles the audience of the present.
---
To download a full copy of the Relevance Report, click here.
This article was authored by Professor Stacy Smith and Research Scientist Katherine Pieper.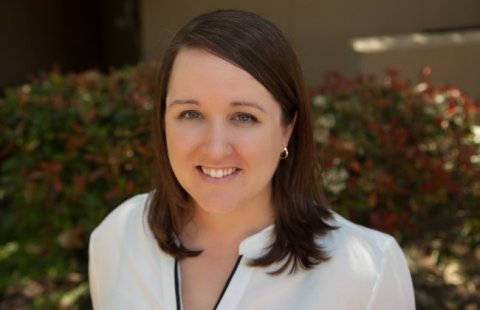 Dr. Katherine Pieper received her Ph.D. and M.A. in Communication from the Annenberg School for Communication and Journalism. She works with Dr. Stacy Smith at the Annenberg Inclusion Initiative at USC Annenberg School for Communication and Journalism.
Read more about Stacy Smith and her work below.