In June 2018, Andy Warhol's Interview Magazine announced it was folding after a stylish and groundbreaking 50-year run. The magazine was ultimately saved by a relaunch, though it's now speculated that the print edition of Glamour may not be so lucky. Print publications are routinely biting the dust, and the media landscape continues to evolve.
It's no secret that the world of content is not what it once was. Media students have been warned of the paradigm shift and PR professionals continue to learn how to adapt. But as print publications regularly go under, in the digital age, publicists are mainly too distracted to mourn these losses. New blogs and online outlets are popping up consistently, anyone who's anyone hosts a podcast, and a standard interview leads to a print feature, viral video content and exclusive social media coverage. In short, content is massive, more so than it's ever been.
This climate may seem alluring to an entertainment publicist, whose main priority is to secure press coverage for clients. But while there are benefits to these endless amounts of opportunities, they present an arguably greater challenge. With such a vast scope, how does one select the right types of opportunities for his or her clients? And how do clients stand out and most efficiently appeal to their audiences?
How does an entertainment publicist break through the content clutter?
Trust that less is more
With so many forms of content at a publicist's fingertips, the media landscape is a PR playground. But like many areas of life, PR calls for a "less is more" approach. Securing substantial coverage while avoiding overexposure is a fine line to tread. It's a natural instinct to take advantage of as many opportunities as possible, simply because they are available. But there is such a thing as too much press, further crowding an already jam-packed space with content that serves little purpose.
When crafting a robust campaign, it's imperative to critically evaluate offers and opportunities to maintain exclusivity. There will be anchor pieces and those of less significance to add color. It's encouraged to make unexpected choices and not play it safe. But to successfully brave the clutter, selectivity must be practiced and will lead to greater payoff among the public and press.
Stay true to clients' best interests
In this era of so much content, it's tempting to secure select press based on readership data. But while publicists want their clients' features to be seen by a large group of people, above all, it's vital to keep clients' best interests in mind, sticking to outlets and opportunities that best align with their personal brands, projects and audience.
Let's say a client is offered two magazine covers in the same month and it would be a conflict to commit to both — one offer is for GQ, and the other for a niche, socially-conscious magazine that's well respected, yet attracts fewer eyeballs. Let's also say this client is a leading-man whose upcoming film centers around the LGBTQ community's fight for equality. A higher readership is an enticing safety net in the broad world of media, but committing to the niche outlet helps further evolve the client's brand and sends a stronger message to the audience of his new film.
Remain loyal...
There's no doubt one must embrace new media to stay ahead of the curve. But while being on the lookout for the trailblazers of tomorrow, it's wise — and credible —to remain loyal to the trusted voices. Outlets such as The New York Times, the Los Angeles Times, Variety and Vogue have been integral for over a century. They've withstood each transformation the media has undergone thus far, and it's difficult to imagine a future in which they don't exist in some form. So why abandon them now?
...Yet inventive
Print features in these trusted outlets are still the holy grail of press, but for a client to truly stand out, it's crucial to also capitalize on more modern forms of content. Conscious of the clutter, journalists and publicists continue working together to devise relevant and buzzworthy material. In the internet age, this innovation often comes in the form of video. Vogue amasses millions of viewers with its amusing rapid-fire "73 Questions" interview series. And The New York Times recruits nearly every modern director of note for its "Anatomy of a Scene" commentaries, offering a more in-depth look at filmmaking than what's typically conveyed in print. In the fight to break through the clutter, collaborating with trusted media has proven to be a sharp and reliable weapon.
As complex and crowded as the world of content has become, it can be manageable to navigate when approached strategically. It requires a conscious mindset to avoid distractions and irrelevant offers, in spite of vast competition and opportunities. And it calls for a delicate balance between what's trusted and innovative for a client's press to most efficiently emerge from the crowd. Through each evolution the content landscape will undergo, these staples will remain critical for publicists to note and put to practice.
---
To download a full copy of the 2019 Relevance Report, click here.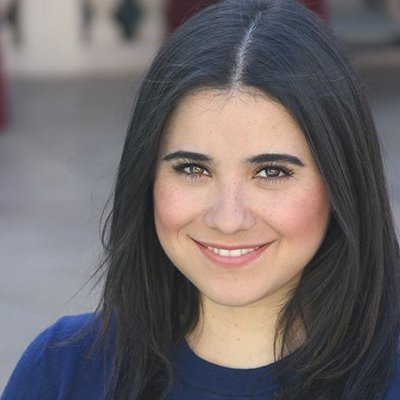 This article was written by Simon Halls and Jennifer Tehrani.
Jennifer Tehrani is a USC Annenberg graduate and has worked on various film and television clients at Slate PR.