Four students from USC Annenberg attended the 2017 South by Southwest (SXSW) Conference from March 10-19 in Austin, Texas. Austin Roy, Diana Lee, Sarah McMullen and Elias Goodstein attended panels and discussions as part of the conference and festival. They were part of the inaugural Career Trek, organized by the school's Career Development office. The annual conference celebrates the convergence of the technology, interactive, film and music industries.
The students were able to learn the best ways to achieve non-linear storytelling when using a news app, but also found time to network and nurture relationships with people they met at different events and panels. They also learned how food and technology intersect and discovered music-centric innovation, including adapting copyright laws to the evolving digital musical landscape. They took in panelists like Recode's Kara Swisher and the New York Times' executive editor Dean Baquet who spoke on the role of media and regular citizens in the new administration and role of a reputable newspaper covering President Donald Trump, respectively.
Below are their reflections and takeaways from the conference:
---
Austin Roy
(Master in Communication Management '17)
"We have a role in society to ask tough questions."
When New York Times executive editor, Dean Baquet, said this during his SXSW talk, he was referring to the Times. However, the responsibility he referenced—to ask difficult questions—also seemed to be the mission of several sessions at SXSW.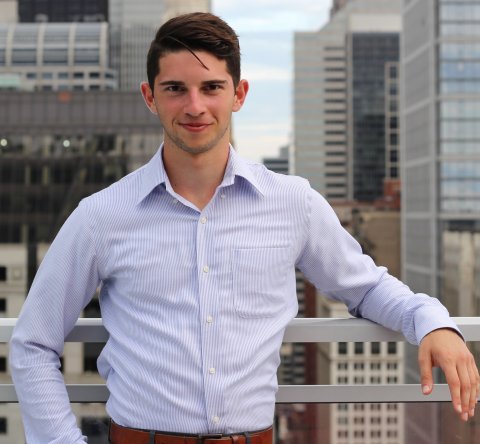 In Baquet's
talk
, the question addressed was, "How should the most reputable U.S. newspaper cover POTUS?" With
Will Roper
, director of SCO at the Pentagon, it was, "What is the future of warfare?"
Mildred Cho
, director of Stanford's bioethics center, asked, "Is CRISPR/Cas9 DNA editing ethical at the embryonic level?" And former Vice President
Joe Biden
asked, "How do we cure cancer?"
Five days of some of the greatest minds asking some of the toughest questions.
One session was especially noteworthy: Jessica Shortall's keynote on using data to convince Texas to be LGBTQ friendly. In elucidating the data, Shortall used many of the strategies I've learned at USC. She focused on coping with transcendent interests—a Hobbesian tactic I learned about in my political philosophy class. She alluded to persuasion theory—something I covered in my communication behavior class. Her keynote seemed to be tailored to my academic background.
Flash forward to 30 minutes after the session. I'm in the convention center lobby, and I come face-to-face with Shortall. "You were incredible," I said to her. She thanked me, and we began chatting. We discussed Hobbes and persuasion theory, we hugged, we traded emails, and we promised to keep in touch.
That became my SXSW moment. Shortall made it clear (in her keynote and in her discussion with me) that the best way to tackle the tough questions everyone was raising at the conference was with kindness and critical thinking.
---
Elias Goodstein
​(B.A. Broadcast and Digital Journalism '17)
I had heard of SXSW before going on this trip, but I had no idea what to expect going into it. I felt much younger than most people attending, especially among the people on the journalism track who were going to similar panels. It was reassuring to be in those rooms with like-minded journalists because many of them asked questions that I wanted answered as well.
The sheer quantity of panels I wanted to go to was overwhelming. However, the ones I did attend not only shed light on topics I did not fully understand before, such
as the best ways to achieve non-linear storytelling when using a news app
, but also reintroduced me to things I was familiar with, like
the power of social videos and the future of news consumption
.
Although the panels were an excellent part of my experience at SXSW, it was the people that I met and the relationships that I built at different events that really enhanced my time in Austin. Calculated risk-taking was the name of the game and it really paid off for me. If I didn't pluck up the courage to ask a question during the Facebook Live panel I attended, I would not have met someone involved in social media at a major media publishing company. If I didn't attend one of the journalism networking events, I would not have met a woman who led one of the panels I saw that morning.
These types of situations helped me grow my network of peers in the journalism field. As someone who is about to graduate and is on the hunt for their first job, this trip gave me a once in a lifetime opportunity to learn from and connect with people who are leading the news industry. I couldn't have asked for anything more!
---
Sarah McMullen
(B.A. Communication '17)
My experience at SXSW was incredibly special – and it was so different than anything I could have anticipated. As a student of music, I was expecting that the music industry-geared sessions would be the ones that would leave the most enduring impact on me. Yet, after attending the conference, I found that the sessions that were totally out of my own field were the most inspiring and creativity-inducing. For example, I attended a session called "We Love Technology… Why Not When It Comes to Food?," which explored the space of vertical farming (growing sustainable, nutrient-dense plants without sunlight or soil). I have always been a huge advocate for locally-grown produce and neighborhood co-ops – technology and food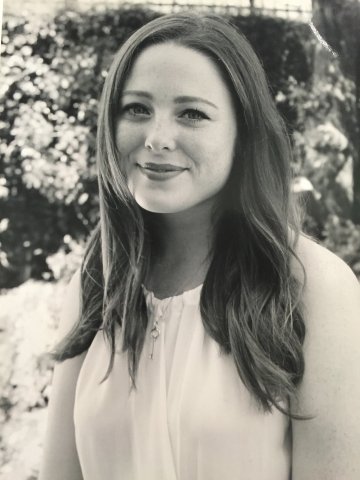 always has seemed like the enemy. But, when we think about it as innovating our way out of world hunger rather than GMOs and antibiotics, it becomes a totally different conversation. This is just one example of the boundary-pushing discussions that were happening at SXSW, and the way the conference encouraged me to reach outside of my academic comfort zone.
There was no lack of music-centric innovation, though. One of my favorite sessions that I attended was called "Modernizing Music Licensing," and it discussed the ways in which we need to adapt our copyright laws to the quickly evolving digital music landscape. I was honored to be able to pose multiple questions to the panel (which included VP's from Pandora and the RIAA), and hear my responses seriously considered and thought about. While our cohort was certainly in the minority attending SXSW as students rather than professionals, I felt as though our ideas and contributions in panels were valued and taken seriously – which, when surrounded by such accomplished speakers and attendees is no small achievement.
---
Diana Lee
(B.A. Print and Digital Journalism Major '17)
My biggest takeaway from SXSW came from sessions that I had little to no experience in, while being surrounded by those who had a lifetime. I adjusted most parts of my schedule after coming across topics that caught my eye. One was a talk on how to approach food sustainability and transparency. "You eat three times a day, so you vote with your dollars." I took this statement as an effort to emphasize consumer empowerment during this time of contention. Though the talk was not directly related to politics and bureaucracy, I noticed the underlying theme of citizen empowerment in almost every session that I attended—and that's something everyone can relate to and act on. Whether it be about the government's role in fostering entrepreneurship or regulating the food industry, the importance of individual participation cannot be emphasized enough.
Food corps spend $$ on Super Bowl ads; startups get farmers on Slack, provide VR farming experience for consumers @bfrank #SXSW #FoodTech pic.twitter.com/qeU62aUKKN

— Diana Lee (@atdianalee) March 13, 2017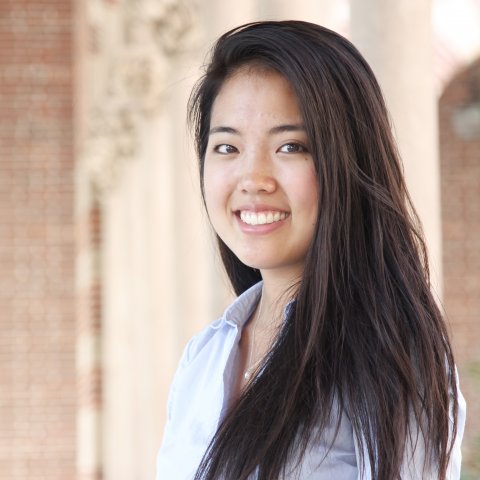 I was able to fulfill curiosity about personal interests—beyond strictly professional—which I believe will have greater long-term assets. By challenging trends such as why technology is seeping into so many aspects of our lives but not food consumption, I was able to step back and question why things are the way they are, and what it instead can be. For example: there is a paradox in the fact that we find an abundance of smartphone users across the socio-economic spectrum, but low-income communities have not been able to adapt quickly.
The candor of speakers such as Recode's Kara Swisher (and her relatable sense of humor) allowed me to question the role of media and regular citizens in the new administration. Swisher's approach to finding how the Crooked Media founders feel about political issues (which seem to be all issues)—in conjunction with their history as former Obama White House staffers—demonstrated the kind of specificity with which journalists must ask questions, no matter how uncomfortable some may be. Across the sectors of journalism, tech, music, whatever it may be, consumer choices has and will make history.