USC Annenberg students Terry Nguyen and Catherine Yang spent the day learning about career development from USC Annenberg alumna Caroline Leach (Master of Communication Management '95) earlier this month.
Nguyen and Yang joined Leach, who is vice president of marketing at AT&T, at her El Segundo, Calif., office where they met with a variety of her colleagues from corporate communications, market research and more.
"I learned about the diverse types of of corporate communications and gained a better understanding of the importance of having interdisciplinary skills," said Nguyen (B.A. Journalism '19). "For example, a few of Caroline's colleagues stressed having external knowledge of business and finance, in addition to having the necessary communications skills to work in a corporate setting."
For Yang (B.A. Communication '20), she said the experience was extremely helpful and rewarding.
"I bettered my interpersonal skills and was able to hold a professional conversation and ask important questions, some of which I never knew I had," Yang said. "The most valuable thing I learned was that it's impossible to plan out your career because so much of your professional life is influenced by factors outside your control--instead of road-mapping my career, I should simply work hard and remain open to new opportunities or whatever luck may bring."
The first annual Job Shadowing Week was held from March 6-8 and organized by the career development office. Six USC Annenberg alumni from various companies were paired with nine USC Annenberg students.
Isabelle Wright, assistant director for student and alumni engagement, said the program has a lot of potential to grow and expand in the future. She said the main objective is for students to gain industry insights and a better understanding of a future career path.
Photo by Jessica Sterling.
"The program is designed as a way for students to obtain new information about career fields and gain a better sense of whether these are the right options for them," Wright said. "It also offers a window into professional culture and etiquette and it gives students the opportunity to practice their networking skills and to build new contacts."
Leach also shared advice with Nguyen and Yang on how to maximize their undergraduate years at USC Annenberg.
"I encouraged them to really use their time as undergraduates to figure out what they really like to do, are excited about and to determine what their strongest skills are and really look at the different ways they can apply those skills," Leach said.
Leach added that the best advice she received during her own job search was to build a broad network.
"A lot of job opportunities come not from your immediate network, but from people you know peripherally and introduce new connections," she said. "For me, pursuing a master's at USC Annenberg was part of a career change."
As an undergraduate, Leach studied economics and then began working for an aerospace company. She said she spent a lot of her time in her 20s trying to figure out what she was good at and that's what USC Annenberg became a part of her career plan.
"The Master of Communication Management program exposed me to different industries and paths," Leach said. "It gave me an enduring foundation in organizational communication that guides me through the accelerating pace of change in the world."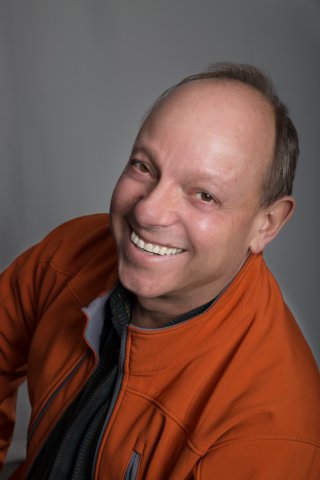 Bob Gold, founder, president and CEO of Bob Gold & Associates, set up individual employee and staff meetings for Megan Diamond (B.A. Public Relations '19) and Maddie Hengst (B.A. Public Relations '19). He also provided helpful tips and words of advice to succeed in their first jobs, including arrive on time and bringing a notepad at all times.
Gold, who earned his Master of Communication Management in 1980, said the most important advice he offers is to master the art of the informational interview.
"For me, the most important thing that anyone can keep in mind is interviewing for a job is one of the scariest things in the world," Gold said. "If you go for informational interviews, not only can you practice the art of interviewing, but you also have a single goal, which is to walk out of the room with three other names of people to call."
Gold is a huge fan of USC Annenberg and loves its energy.
"USC Annenberg was one of the more important experiences of my life," Gold said. "It's great to be around and USC Annenberg is so innovative and forward thinking. You have to be grounded and have a good foundation and the foundation USC Annenberg gave me set me up for life."
Diamond said that job shadowing was "an excellent learning experience."
"I also had the opportunity to learn the key differences between in-house firms and agency public relations firms. I am grateful for the connections that I made and the networking opportunities this experience allowed me to obtain," she said.