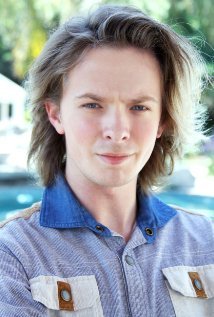 Courtesy of Hunter Crowder
Two days before the Global Student Entrepreneur Awards' Los Angeles regional competition in October 2014, USC Annenberg junior Hunter Crowder wasn't even registered to participate.
"I just didn't think I was ready for something that big. Stunt Players was just a project I was doing on the side and I didn't really look at in that way," Crowder said of his startup working to revamp and restructure the way stunt performers get work in the entertainment industry.
But with encouragement from director of USC Annenberg's Blackstone Launchpad , James Bottom, Crowder was able to master a pitch, present it to a panel of judges and actually win the competition. Just a month later, three other USC-based student startups and Crowder went on to compete at GSEA's national competition in Chicago.
Crowder, who is studying Communication with a minor in Cinematic Arts, bought the original iteration of Stunt Players from his father, accomplished stunt director Wally Crowder in 2012 — 20 years after the company launched as a hard copy resource to connect casting coordinators with stunt men and women seeking jobs.
Prior to the emergence of Stunt Players, aspiring stuntmen and women were forced to show up on set with just a resume, and production coordinators tended to only hire stunt people they knew or were already established within the film industry.
Since then, Crowder has harnessed the lightning fast speed and vast connectivity of the digital age by shifting the tangible book sold to studios where Stunt Players originally lived to an expansive website accessible by a paid subscription. Stunt performers can create profiles highlighting their skills and experience within the field— a LinkedIn for high speed motorcyclists, fire eaters and martial arts experts.
When Crowder transferred to USC in the fall of 2014 from Santa Monica City College, he immediately got involved with the Blackstone Launchpad and was asked to participate in the USC Annenberg Innovation Lab's CRUNCH Student Design Challenge + Incubator, an eight-week crash course in how to accelerate a product prototype to the actual alpha testing stage. With five other groups of student entrepreneurs, participants engage in one-on-one mentorship from external advisors as well as leaders in the Innovation Lab.
Crowder attributes Stunt Players' recent development to the resources provided by Blackstone and the CRUNCH course.
"[Stunt Players] has evolved immensely," Crowder said. "Through Blackstone and CRUNCH, there is a much greater expectation for it to be great. They really helped guide me through the technical, business related aspects that I just didn't know anything about."
But Crowder feels his lack of experience in the business sector has not disadvantaged Stunt Players' potential to succeed. It is his time spent inside USC Annenberg communication classrooms, Crowder says, that has really prepared him to convey the importance of Stunt Players to potential subscribers and investors.
"I would say my communication major is so important because if I can't speak and relay my ideas, [Stunt Players] really doesn't matter," Crowder said. "I feel like taking from my father, a man who dropped out of college, has done so well and been so successful in his industry just because he could speak and communicate."
Crowder was able to show off his skills at the USC Annenberg Innovation Lab's Evening of Innovation on April 16, where he competed against the other CRUNCH teams for a shot at AIL's 2015-2016 Start Up-In-Residence and $10,000 in project funding.
Though Stunt Players did not win, Crowder is hopeful his project's mission will continue growing with a recently redesigned site.
"We already have a good amount of subscribers, but were dealing with a niche market, which is far different from something that caters to everyone who's a student or everyone who breathes," Crowder said. "Stunt Players piques some people's interest and others are more interested in tech products. It really just depends."
Beyond creating a useable resource for players in the stunt world, though, Crowder hopes to completely re-shift how the entertainment industry perceives and respects stunt performers.
"The stuntman is such a classic piece of Hollywood and I think to not have that representation is ludicrous," Crowder said. "I want to make sure those under appreciated people are represented correctly because they're the hardest working ones in the industry. While I want to expand into other projects, Stunt Players will always be at the core of what I'm doing."