The business of Hollywood, Health & Society is mostly behind-the-scenes; the program consults on dozens of critically-acclaimed television shows to ensure that health storylines are depicted as accurately as possible. But lately, HH&S has been in the spotlight itself, featured in a recent Pacific Standard Magazine article and gaining momentum as the go-to source of medical and climate change knowledge for shows such as "Parenthood," "Grey's Anatomy" and "Breaking Bad".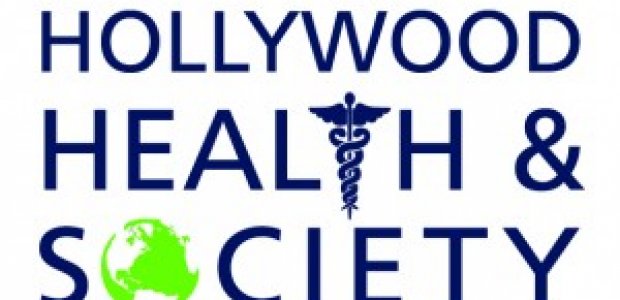 (Courtesy of Hollywood, Health & Society)
In addition to its mission to educate and ensure accuracy in depictions of health in entertainment, Hollywood, Health & Society also works to increase the visibility of television storylines dealing with the pressing matter of climate change, as well as related health threats such as extreme weather and infectious diseases.
"We're really here to support the entertainment industry in helping them to gather the most up to date and accurate information for their storyline," Kate Folb, director of the program, said. "So we are kind of like a one stop shop for writers."
Founded in 2001 and funded by the Centers for Disease Control, the Bill & Melinda Gates Foundation, the California Endowment and others, Hollywood, Health & Society is a non-profit program at the USC Annenberg Norman Lear Center.
HH&S serves as a resource of knowledge for a wide variety of television shows, from ABC soaps to NBC dramas and cable hits such as "Mad Men," "Dexter" and "Boardwalk Empire."
The organization's services are completely free and provided at the request of the writers and showrunners.
"We don't pitch storylines per se," Folb said. "We don't presume to know what's best for show. If a writer is interested in writing a storyline about HIV/AIDS, they will contact us. In terms of being proactive, we're constantly reaching out to shows to let them know we're here."
If a writer is crafting a storyline about leukemia, HH&S will bring leukemia experts into the writer's room.
"I knew absolutely nothing about infectious disease when I called HH&S," "NCIS" Executive Producer Scott Williams, whom the program recently worked with on an episode entitled "Homesick," said. "They put me in touch with some of the foremost authorities in the country the very next day. The help they provided was nothing short of imperative to my writing process.  They are a tremendous resource."
For timely topics such as the Affordable Care Act, the subject of Hollywood, Health & Society's most recent entertainment industry event on July 22, panels of experts, television writers and producers will speak about how health care, climate change and popular culture interplay.
Hollywood, Health & Society will also occasionally take writers on bus tours around Los Angeles to help further immerse them into their storyline's subject. Among Hollywood, Health & Society's recent writers field trips include a stop at NASA's Jet Propulsion Lab to speak with climate scientists, and a visit to South Central LA to learn about food insecurity.
"We find that when we take writers to the source, it gets them to understand story matters and meet individuals," Folb said. "That's a big part of what we do for our writers; connecting them with experts, but also everyday people who are living with these topics."
In addition to consulting on critically-acclaimed dramas which tend to skew toward older viewer demographics, HH&S has also been working closely with shows aimed toward younger viewers, such as the Hulu series East Los High, and on nearly every episode of the new ABC Family show "Chasing Life," about a woman in her early twenties who is diagnosed with leukemia.
http://youtu.be/C0OD-O4fl8E?list=UUQKXHIDjPXIlxj6wFtOgX-g
Though, for the time being, shows depicting inaccurate health and climate change storylines outnumber those with truer portrayals, HH&S operates through positive, rather than negative, reinforcement.
"We don't play the blame game or finger point; we're not watchdog group," Folb said. "There are times when I see a show that is attempting to address a subject that I think they could probably use our help, and we'll reach out to them and let them know we're here."
Among Hollywood, Health & Society's positive reinforcement strategies is its annual Sentinel for Health Awards, honoring television storylines which address topics of health in an exemplary manner. Shows that submit for consideration are first judged by CDC experts and scientists for accuracy, and then by television writers and producers to determine which show, in addition to being accurate, depicted a storyline in the most compelling way.
While HH&S doesn't conduct formal research on how the accuracy of television storylines has increased since it began, the uptick in entries for the annual Sentinel for Health Awards is telling: having only received about fifteen submissions in 2001, the awards now receive upwards of seventy submissions each year, according to Folb.
The program does, however, track the types of health storylines being addressed on television each year with its TV Monitoring Project.
"We look at a snapshot of shows that are on primetime and cable," Folb said. "We look at how they handle health and climate change topics. We get kind of a pie chart of what they're addressing and can see where the holes are, for example maybe there are no shows addressing HIV/AIDS."
The center also conducts research on the impact television storylines have on viewers' knowledge and behaviors, which often show that even the most minor television plots can have more impact than many commercials and public service announcements.
"Part of this is because when you're watching your favorite show, you're really rooting for your favorite character, you're engrossed in the story, you're there with them," Folb said. "If important information is addressed in a show, you absorb it to a deeper level than with a commercial, where you know they're trying to sell you something and your defenses go up."
For example, Hollywood, Health & Society consulted on an eight-episode storyline about the BRCA breast cancer gene on the CW show "90210," which Folb said resulted in a lot of positive feedback from viewers.
"I think it's is a good idea to bring [breast cancer] up as a storyline on entertainment tv because it creates awareness," one viewer said. "I had never heard of the BRCA gene before watching the 90210 episodes. They presented it in an interesting and educational way."
The idea that narratives are more effective at conveying health information than a simple recitation of facts was addressed by a collaboration of researchers from USC Annenberg and the Keck School of Medicine recently, who in June won the National Institutes of Health Common Fund 10-Year Commemoration Video Contest for their work "Transforming Cancer Knowledge, Attitudes & Behavior Through  Narrative." Viewer engagement with media is also a topic of intense study by USC Annenberg's Norman Lear Center and Participant Media.
"We take that very seriously with shows that are dealing with health topics," Folb said. "We work to support shows to make sure that the support they're providing with health and climate is accurate."