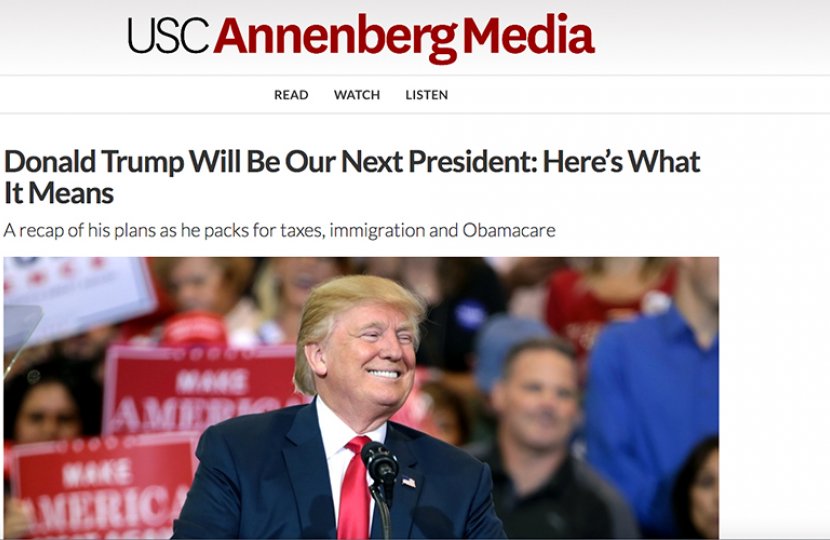 Nov. 10, 2016
Amidst the chaos and uncertainty of Election 2016 results rolling out on Tuesday night, the student journalists of USC Annenberg Media were focused on one task: reporting the news.
Via multiple platforms, student news crews delivered nonstop, live coverage of the races as they unfolded.
A crew of faculty helped run the show:...