Rosabeth Moss Kanter, whose strategic and practical insights guide leaders of small and large organizations worldwide, is the recipient of the 2016 Everett M. Rogers Award.
Kanter has translated her wide-ranging research – on corporations and sports teams, entrepreneurs and executives, utopian communities and government agencies – into guidelines for successful and principled business practices, strategies for innovative leadership and new priorities for public policymakers. Her latest book, "MOVE: Putting America's Infrastructure Back in the Lead," lays out her ambitious agenda for a fundamental rethinking of how cities could work, going far beyond repairing our decaying transportation systems.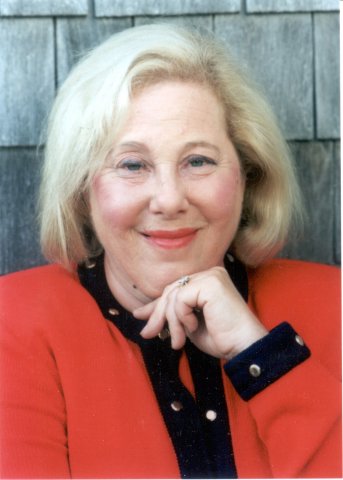 Courtesy of The Norman Lear Center
Kanter is the Ernest L. Arbuckle Professor at Harvard Business School and also the Chair and Director of the Harvard University Advanced Leadership Initiative, an innovation preparing accomplished leaders at the top of their fields to transition to their next years of service addressing national and global challenges. She is author or co-author of 19 books, including "Confidence," a New York Times bestseller, and the award-winning classics "Men and Women of the Corporation and The Change Masters."
The award honors the late Everett M. Rogers, a professor at the University of Southern California's Annenberg School for Communication and Journalism, who introduced the term "early adopters," and whose work on the diffusion of innovations is among the most cited research in the social sciences. Administered since 2007 on behalf of USC Annenberg by its Norman Lear Center, the award recognizes outstanding scholars and practitioners whose work has made a fundamental contribution to areas of Rogers's legacy.
Professor Kanter will receive the award and deliver the annual Rogers lecture at the School's Wallis Annenberg Hall on Monday, March 7, 2016 at 5 pm. Her talk, and the reception that follows, are open to the public, but RSVP is required.
The Norman Lear Center is a multidisciplinary research and public policy center that studies and shapes the impact of entertainment and media on society. From its base in the USC Annenberg School for Communication and Journalism, the Lear Center builds bridges between faculty who study aspects of entertainment, media and culture. Beyond campus, it bridges the gap between entertainment industry and academia, and between them and the public. For more information, visit www.learcenter.org.
Located in Los Angeles at the University of Southern California, the Annenberg School for Communication and Journalism is a national leader in education and scholarship in the fields of communication, journalism, public diplomacy and public relations. With an enrollment of more than 2,200 students, USC Annenberg offers doctoral, graduate and undergraduate degree programs, as well as continuing development programs for working professionals across a broad scope of academic inquiry. The school's comprehensive curriculum emphasizes the core skills of leadership, innovation, service and entrepreneurship and draws upon the resources of a networked university located in the media capital of the world.