USC Annenberg's 2016 commencement ceremonies on May 13 will be headlined by two acclaimed veterans in their fields, crisis management expert Judy A. Smith and television producer Kim Moses.
More than 950 degrees will be conferred during the Annenberg School for Communication and Journalism's two events, which will host more than 6,000 family members, alumni and friends.
School of Journalism speaker Judy A. Smith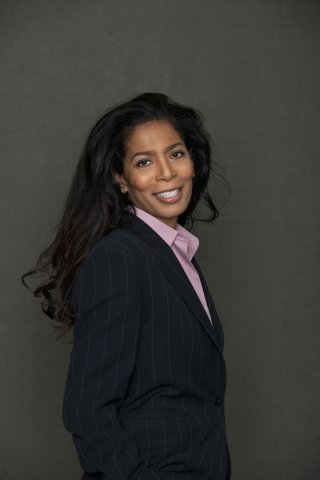 Known as the inspiration for the TV show "Scandal," Smith is President of Smith & Company, a strategic and crisis communications firm with offices in Washington, D.C. and Los Angeles. She has handled some of the most historic and well-known public-relations crises of our time, from the Iran Contra investigation and the Monica Lewinsky scandal to the hacking of Sony Corporation's email.
She earned her bachelor's degree in public relations from Boston University, and went on to earn her Juris doctor from the Washington College of Law, where she was the first African-American woman to serve as executive editor of the Law Review.
From there, she built a career that thrived on her unique combination of communication skills, media savvy, legal and political acumen.
She worked for the Office of the Independent Counsel, Lawrence E. Walsh from 1987 to 1989, where she managed legal, national and international public information for the Iran Contra prosecution. She was an Assistant U.S. Attorney and in 1991, she joined the White House as Special Assistant and Deputy Press Secretary to President George H.W. Bush.
Smith went on to work for NBC, where she was Senior Vice-President of Corporate Communications and ran the network's strategic global communications strategy. She then was a partner at several Washington, D.C.-based public relations firms before founding Smith & Company.
Over the last 25 years, Smith has led or consulted on historic events, including the congressional inquiry of Enron, the Los Angeles riots, the Supreme Court confirmation hearings of Justice Clarence Thomas and the World Health Organization's response to SARS. In the last decade, Smith has been worked on legal matters concerning NBA players Kobe Bryant, Chris Webber and Juwan Howard; NFL player Donte Stallworth; and the MLB's Gary Sheffield. Smith was a key strategist in the successful defense of former New Jersey Nets player Jayson Williams.
She also is a counselor to Fortune 500 corporations, providing strategic advice on mergers and acquisitions, recalls, intellectual property litigation, diversity and other challenges. She has worked with BellSouth, Union Pacific, Nextel, McDonald's, United Healthcare, Wal-Mart, Waste Management Corporation and AIG on a range of corporate, investor and public relations issues.
Smith has provided counsel to several heads of state and corporate executives in the Philippines, Haiti, Jamaica, Turks and Caicos Islands, Zimbabwe and Saudi Arabia. And she is the author of the book, "Good Self, Bad Self: How to Bounce Back from a Personal Crisis."
As a result of her wide-ranging and groundbreaking career, Shonda Rhimes developed a television drama, inspired by Smith, about the world of crisis management. "Scandal" centers on the life and work of a professional fixer. Smith serves as Co- Executive Producer of the project and provides insight and technical expertise.
School of Communication speaker Kim Moses
Moses, Principal and Executive Producer with Sander/Moses Productions, has preeminent expertise working at the intersection of TV and digital media. She has served as Executive Producer on more than 650 hours of dramatic and unscripted prime-time television programming and digital content.
Moses is currently executive producing the ABC Network pilot "Spark," a Sander/Moses Production in association with ABC Studios. She also is producing YouTube's first long-form documentary on the life of YouTube personality Gigi Gorgeous, directed by two-time Academy Award-winner Barbara Kopple.
She recently served as Executive Producer of "Runner," an ABC Network drama produced by Sander/Moses Productions in association with FOX Television Studios and ABC Studios; "French Kiss," digital-branded content for Marriott International Studios; and "Reckless," currently streaming on Netflix, produced by Sander/Moses Productions in association with CBS Television Studios.
She also served as Executive Producer and Director of the CBS hit series "Ghost Whisperer," which ran for five years on CBS and is currently airing in syndication. Moses authored the TV companion book "Ghost Whisperer: Spirit Guide" and created and produced four seasons of the award-winning web series "Ghost Whisperer: The Other Side."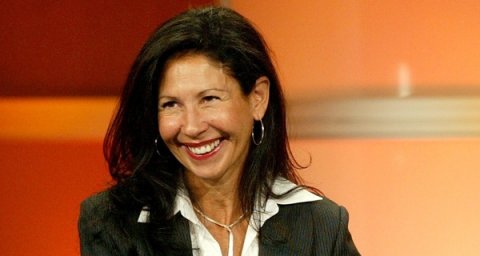 Ten of the pilots Moses developed and executive produced have become network primetime series, including "Profiler" (NBC), for which she co-wrote and directed episodes, "The Beast" (ABC), "New York News" (CBS), "Brimstone" (FOX), and "For the People" (Lifetime). Additional television credits include reality series "How'd They Do That!" (NBC), "Comic Strip Live Primetime" (FOX), "The Extreme Edge" (ABC), and "Psychic in Suburbia" (Style Network).
At the intersection of television and digital media, Moses is known for pioneering the Total Engagement Experience (TEE), a business and creative model for TV that uses the series or film as a component of a broader, multi-platform entertainment experience. Using Internet, mobile, publishing, music, DVDs, video games and AOP (Audience Outreach Program), the TEE works to build buzz, create new revenue streams and expand viewer loyalty.
For the past 10 years, under her SLAM digital-media shingle, Moses has co-created and produced entertainment event programming including all digital media IP for "Ghost Whisperer," the content for feature films "Happy Feet Two" (Warner Brothers) and "Hotel Transylvania" (Sony), as well as "Desperate Housewives" (ABC), "Ugly Betty" (ABC), the Electronic Entertainment Expo and Comic-Con.
She has been named to Newsweek's Women and Leadership Advisory Committee, was honored with Women In Film's Woman of The Year Award in 2011, and was a keynote speaker for The 2014 Women In Film & Television International Summit.
Commencement Ceremonies
USC Annenberg's coinciding ceremonies will begin at 10:45 a.m. The School of Communication ceremony will be held at McCarthy Quad; an undergrad reception will follow at McCarthy Quad, and a graduate student reception will be held at Wallis Annenberg Hall's Alumni Plaza. Those honored will be candidates for bachelor's, master's and doctoral degrees in Communication, Communication Management, Global Communication, Public Diplomacy and Digital Social Media.
The School of Journalism ceremony will be held at John Argue Plaza, and a reception will follow. The event will honor candidates for bachelor's and master's degrees in Journalism and Public Relations.
The main USC commencement ceremony, presided over by USC President C.L. Max Nikias, will begin at 9 a.m. in Alumni Park.
For more information, visit: http://annenberg.usc.edu/commencement/commencement-2016
For information on USC's ceremony, visit: http://commencement.usc.edu/