"Command influence with stories well-told." This is the mantra of Blaze PR, an agency located in the heart of Santa Monica's 3rd Street Promenade where I have been working as a public relations intern for the past 5 months. I applied to this internship program during Summer 2016, after I saw a job posting on USC Annenberg Career Link. I was excited to discover that the president of Blaze PR, Matt Kovacs, was a proud USC Annenberg alumnus—talk about the University of Super Connections! At Blaze PR, I have learned how to command influence by writing, strategizing, and researching innovative ways to deliver the best results for our lifestyle and consumer clients.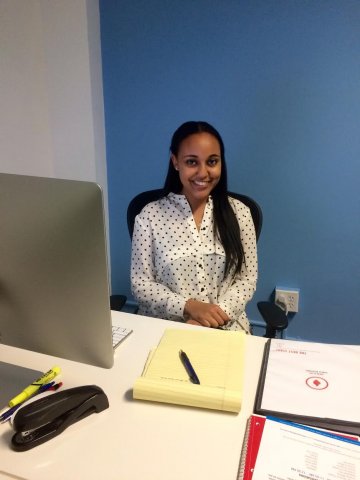 The best part about working at a PR agency is the diversity of the clients I interact with on a regular basis. By working on projects for over 20 different accounts, including BoKU International, a health supplement company, and Plotagraph Pro, a digital photo editing software, I have gained valuable insight on building meaningful connections and capturing the voice of unique brands with digital storytelling. I hone my strategic communication skills by drafting press releases and media alerts, and creating social media content calendars and audit reports. I have learned how to navigate the digital landscape by tracking media coverage and analyzing social media analytics with software programs such as Hootsuite and Nuvi. In addition, I have expanded my media relations skills by learning how to research media contacts on Cision, and how to best interact with journalists and news reporters by crafting and delivering pitches via phone and email for potential client features.
The most memorable day of my internship experience is the day I went to Santa Barbara to visit Blaze PR's parent company, Davies Public Affairs. I had the opportunity to meet the company's top executives and sit in on a professional staff development meeting that really made me feel like part of the team. Each intern is assigned a mentor, and mine, Veronica De La Cruz (a past intern who became an account coordinator) is constantly providing me with exceptional career advice by asking me to think about my professional aspirations and teaching me how to create an attractive online portfolio to showcase all of the work I have contributed to the company. I have enjoyed a variety of Lunch & Learn seminars, mentorship experiences, and the presence of the office mascot, Olive, a five-month-old puppy.
At Blaze PR, interns are trusted to work on important client projects and trained to reach their full professional potential. My hands-on internship at Blaze PR has been my most memorable work experience yet, and has solidified my interest in pursuing a career in PR.
– Sofia Elias, Communication