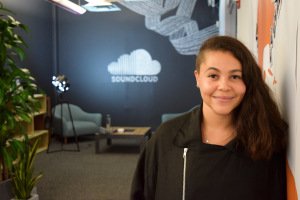 By the March before graduation, I was finally thinking about what I wanted to do with my life. I didn't have a specific job or company in mind, but I knew I wanted to continue in the music industry with a yearning to move to New York City. For spring break that month, I had plans on attending my first SXSW in Austin, TX (something I highly recommend everyone to do). However, I knew that if I were to have a serious shot at scoring a job in New York, I had to do some work on the ground. I didn't bother applying to places online and waiting to hear back, I instead booked a flight to Austin by way of NYC.
The month leading up to my travel, I had somewhat of an elevator pitch that I would tell every person I met. The pitch consisted of three things: first, that I wanted to move to New York after graduation; second, that I was going to the city next month and would love to be introduced to anyone there that was working in music; and third, that I was looking to work at the intersection of tech and music (the music industry is a beast and it was important that I narrow it down to a niche so people could point me in the right direction). The Trojan Family is not a joke. People saw my initiative and were more than willing to introduce me to the people in their network that fit my criteria. I set up five meetings in two days with this method, and one of these meetings was at SoundCloud.
I went to my informational interview at SoundCloud with the impression that I was going to learn more about the company and hopefully gain new contacts. But after talking more with the recruiter, he told me the New York office was preparing to have their first-ever formal internship program. He pitched it to me knowing that I was looking for full-time work as soon-to-be college graduate, but also knowing that I was extremely interested in what SoundCloud was doing in the tech + music space. I met with the other four companies, but flew to Austin thinking more and more about what it would be like to work at SoundCloud. By mid-week at SXSW, they offered me a position as a communications intern, which then morphed into a role on the content relations team due to personnel changes.
As a content relations intern, I have learned an incredible amount about digital music distribution. My team's function in the company is to maintain artist and label relations and help carry out the company's content strategy. The world of digital music is changing faster than ever with the rapid adoption of streaming services among music consumers. It has been an exhilarating to work in the middle of this whirlwind of change.
— Jordan Caldwell, Public Relations