One of the biggest stories in the summer of 2019 revolved around tech-savvy, meme conscious phenom Lil Nas X and his country song, "Old Town Road." The artist, understanding the power of digital media, uploaded his catchy tune to SoundCloud. The song migrated to TikTok, the popular video app, and unleashed a torrent of teens who recycled the music to create their own content. Communication doctoral candidate Alexandria Arrieta, who studies popular music, followed the trend.
"I saw that a lot of the coverage of the single, in terms of cultural criticism, was around whether or not the song should be classified as country music," Arrieta said. "While I found that to be really important — racial gatekeeping within country music — what was missing from this story was the fact that the song's circulation as a viral meme helped compel it into the longest running No. 1 single on Billboard's Hot 100."
Arrieta, who came to USC Annenberg in 2018 with the intent to study women in the music industry, switched her focus in early 2020 to researching popular music and internet memes.
"I'm studying how internet meme culture has really worked to alter distributional and creative strategies within the music industry, especially looking at platforms such as TikTok," she said. "Music moves on the internet in really rapid and viral ways — that are somewhat unpredictable — and as an artist, I also have to grapple with this platform for music making. When the whole platform context is oriented around pursuing virality, it really changes the nature of what it means to be an artist."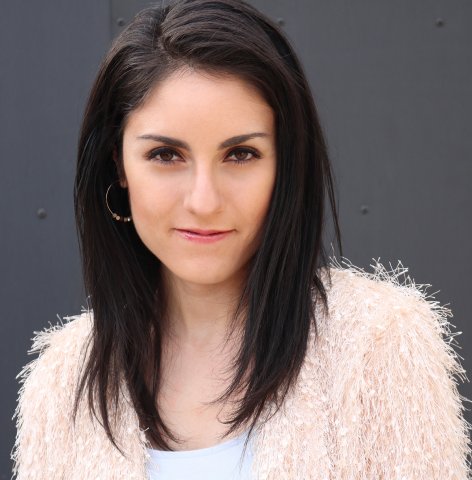 Photo courtesy of Alexandria Arrieta
Arrieta started singing at three years old at her church in Whittier, Calif., and later mastered piano, learned guitar and, as a teen, began writing her own songs. While her passion for music drove her, Arrieta was equally determined to get a strong education. She attended Stanford University as an undergraduate, studying English literature and creative writing, and sang in many of the music groups on campus. After graduating in 2015, she was offered a Stanford Fellowship at Warner Music Group where she worked on their marketing initiatives for a year. When the fellowship ended, Arrieta pursued
her career as an independent artist
, releasing music and touring on the West Coast before deciding to apply to the communication PhD program at USC Annenberg.
"I began to crave being in a research environment and working with other scholars," she said. "I found that at USC Annenberg I would get to collaborate with others who study issues related to popular music and have access to other departments and schools on campus."
Arrieta also cited the school's location in L.A. as integral to allowing her to pursue her research while staying connected to music communities and the industry.
"That's the cool thing about Annenberg. I've been encouraged to work on theoretically rich research projects within academia, but then have also been encouraged to engage with music industry leaders and to continue working on my own music," she said. "I've never been limited to do one thing or the other."
For example, focusing on the "main character" meme that circulated on TikTok in 2020, Arrieta explored how teens used TikTok to deal with their inability to participate in classic "right-of-passage" events during the first year of the pandemic. What she discovered was that young adults leveraged the platform to reassert agency over their lives, drawing from presentations of main characters in classic coming-of-age films.
"They started to soundtrack their videos with music from coming-of-age films throughout the 2000s and were using a particular sonic language from those movies in order to imagine themselves as these main characters," she said.
One of Arrieta's key observations was that many of the movies that teens turned to featured white protagonists.
"While youth were able to find inspiration and encouragement from the films, they also presented a kind of narrow version of what the hero of your story looks like," she said. "There were definitely problems in terms of representation."
On the industry side, Arrieta had the opportunity to take on a research fellowship at the Latin Recording Academy last Spring. The program emerged when Manuel Abud, CEO of the academy and a USC Annenberg Board of Councilors member, partnered with the USC Annenberg development team to recruit student fellows for a seven-month period leading up to the 2021 Latin Grammy Awards. While undergraduates were tasked with creating a multiplatform digital campaign to demystify the judging process for viewers, Arrieta developed and conducted a study on how the academy is perceived throughout the music industry. As part of the project, she conducted interviews with industry opinion leaders and designed and administered a survey to help get a broader sample of opinions. Arrieta recently presented the findings and recommendations to the Latin Recording Academy to help inform future initiatives.
"I was really trying to get the pulse of how people are thinking about the organization in order to help them continue to grow and adapt going forward," she said. "Getting to understand how popular music moves within different national and cultural contexts and having the opportunity to interface with such an important organization was great, especially as a Latina myself."