More and more hip-hop artists are streaming live performances, connecting with fans remotely and making their footprints in the metaverse. But there's a much more interesting counterculture revolution happening in the virtual world. Young artists are changing the game by creating unique experiences for audiences in 3D spaces and developing art with innovative decentralized technologies.
Associate Professor of Communication Taj Frazier examines this intersection of music, art and technology as host of a new series, Hip-Hop and the Metaverse. In each episode, Frazier engages with experts and artists in their fields who share their real-world experiences and discuss hip-hop as a culture, genre and multi-disciplinary art form, and how it transforms and influences the future.
"When people discuss technology, innovation and Web3 they might not immediately think of hip-hop and hip-hop communities. But we're there. And we've been there," said Frazier, who also directs the Institute for Diversity and Empowerment at Annenberg (IDEA). "This production highlights that presence and gives close attention to the role that hip-hop creatives are playing in this arena and the discussions surrounding it. I'm excited to showcase and celebrate this special community."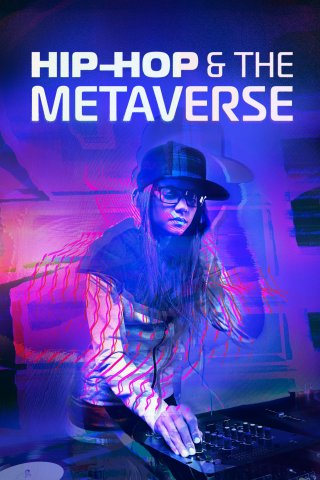 Frazier plays multiple roles in the series, which is produced by PBS SoCal/KCET and alumna Marguerite de Bourgoing (MCG, communication management, '09). Serving as host, contributing writer and consulting producer, he helped sketch out the script for each episode and supported de Bourgoing and the rest of the production team in ensuring each episode effectively relays the big ideas and general themes of the larger production.
"It is important that I communicate in a way that is authentically me," Frazier said. "The show has to be critical, sharp, clear and ambitious in its approach, but it also has to be entertaining; there has to be humor and playfulness, too. It's a fun project to be a part of."
Part of the fun is the fact that Frazier and de Bourgoing were able to reconnect with the project. The two previously worked together on her film, It's Yours: The Story of Hip Hop and the Internet, and met while de Bourgoing was a student at USC Annenberg.
"I came to Annenberg to do an MA specializing in 'online communities' under Karen North in 2009, with the hope to study new audiences online," de Bourgoing said. "That is when I started connecting the dots between hip-hop and the internet. I was able to meet academics like Henry Jenkins and kept in touch with a lot of people, including Taj. USC also helped me land an internship at KCET and years later I am working with them again on this project."
The new digital web series premiered on Jan. 12, 2023, on PBS Voices, a documentary-focused YouTube channel. The series will also be available on PBS.org, the PBS app and included in THE BLOCK PARTY, a streaming collection and social campaign presented by PBS's Black Culture Connection aimed at amplifying Black stories and content across platforms. PBS Digital Studios is also updating its Celebrating Black History playlist on YouTube to include new episodes from these three series.