Institute for Diversity and Empowerment (IDEA)
What is IDEA?
IDEA explores the power of media, the arts, and technology within struggles for identity, social justice, and equity advancement. Through media-based education and organizing, we serve and engage with a diverse network of media professionals, artists, educators, activists, students, and young people.  Our purpose is to learn from and participate in the cultivation of new generations of media/information producers and thought-leaders who prioritize the role that storytelling and media can play as tools for creative self-expression, forging community, and generating new solutions and visions of a different world.
The Annenberg Youth Academy for Media and Civic Engagement will be a three-week summer intensive academy for 26 talented high school students from the communities surrounding the USC University Park Campus and Health Science Campus. Taking the equivalent of first year college level courses, these students will develop a rich conceptual understanding and practice of the necessary role that media communications and journalism must play in fashioning civic-minded thought leaders/innovators, and moreover public spheres organized around democracy of thought, identities, and resources.
What We Do
IDEA offers programming and projects focused on increasing students' and the broader publics' understanding and investment in the vital role that media, the arts and communication play within struggles for transformative social change. This is done through pedagogy, research, content creation/production, experiential learning, professional development, panels and workshops, and collaborations with unique partners.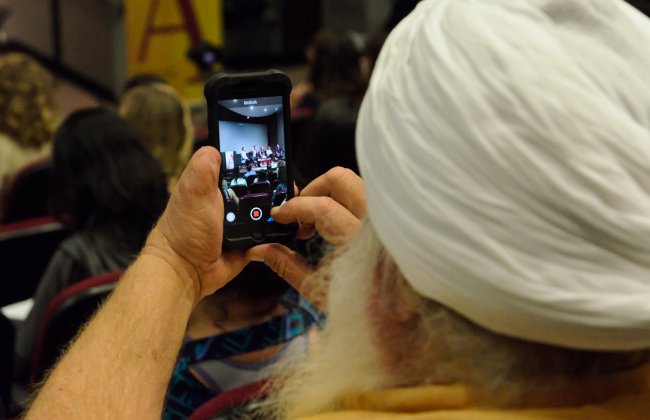 Tell Your Story
Want to get involved? See something we're missing? Part of an organization that wants to connect with IDEA? Contact us below.
Institute for Diversity and Empowerment (IDEA)
Taj Frazier, Institute Director
3502 Watt Way ASCJ 326D
Los Angeles, CA 90089
Phone: 213.740.6595   Email: ideannenberg@gmail.com
Founding Funders
The James Irvine Foundation
Metro-Goldwyn-Mayer
The Norman Lear Foundation
USC Annenberg Dean's Initiatives
And a generous anonymous funder