I constantly hear from people asking how they can get into freelance writing. It's something I've done for years and I've managed to build a great side career for myself as a freelance writer for numerous magazines and websites.
Freelance writing is a great way to earn extra income. Some places pay per article while others pay per word. You can earn anywhere from $25 for a short blog post to more than a thousand dollars for a feature article in a major publication. (Not a bad way to pay the bills!) In addition, I get to work independently, whenever I want and wherever I choose—I'm essentially my own boss.
With so many different magazines, websites and blogs out there the writing opportunities are endless. And if you're really dedicated you can turn freelance writing into a full-time career. I've outlined my major points below to help you as you embark on your new career in the exciting world of freelance writing where anything and everything is possible!
1) What do you want to write about? Think of topics that interest you. Do you want to focus on travel, beauty or celebrity? Whatever you want to write about just make sure you're passionate about it since you're going to be spending a lot of time researching, pitching and writing about it.
2) Who do you want to write for? Look up all of the magazine outlets, blogs and websites that are out there. Make a list of your dream ones but be open-minded. It's a competitive market and it's going to be hard to land your first freelance gig at a top magazine like Vogue—especially if you don't have any writing experience.
Next time you have a free afternoon, I recommend going to your nearest bookstore exploring the magazine aisle, grabbing a bunch that interest you, read them over and make a list of places you want to write for.
3) Research and Reach Out. Once you have your list, visit their websites and look for writer's guidelines or submission information. If you don't see any, contact them and let them know you're interested in freelancing for them. Some places don't accept unsolicited articles or pitches while others welcome them.
4) Craft a Good Pitch. Your pitch is the story or article idea you want to write about. When you pitch a story to a magazine, make sure you've read the last two issues from cover to cover. You want to familiarize yourself with the writing style, tone and content of the publication. You also want to do some research and see what kinds of stories they've featured in the past so that you don't pitch something they've already done.
When you send your pitch, write a short but catchy query letter that makes you sound interesting and qualified. Tailor it depending on the place you're reaching out to. If it's a travel magazine you're contacting, focus on your travel background and writing etc.
Note: Don't write the article before you pitch it. Every place has different sets of rules and writing guidelines and you don't want to invest all that time and effort into writing something that hasn't been accepted anywhere. Most likely you'll have to rewrite it anyway. Don't pitch or submit the same article to different publications. When a magazine contracts you to write something for them you're giving them the exclusive rights to your article and it cannot be published or reprinted anywhere else.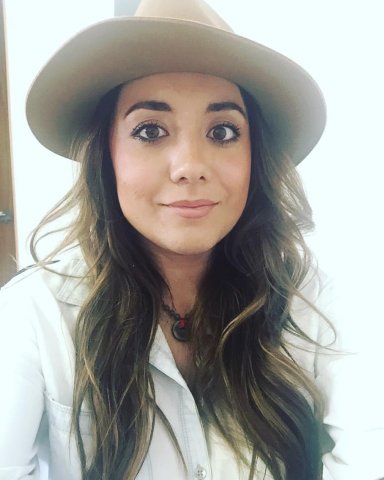 Photo courtesy of Kamala Kirk
5) Create a Portfolio. When you're pursuing freelance work you're going to get asked for a link to your portfolio or some writing samples. I recently joined the free website clippings.me which is an incredible resource if you want to post your articles in one place and make them look nice without investing in the upkeep of a pricy website. It costs $5.99 a month to post unlimited articles and is totally worth it. Check out mine here.
Do you feel like your portfolio is lacking, or have you not published anything yet? Start your own blog. Reach out to your school's newspaper or magazine and see if they'll let you contribute. Write for smaller publications and websites that will give you a writing byline in exchange for writing for free.
6) Network. Talk to other writers or people you know that might have connections at different magazines, companies etc. Just about everyone knows at least one editor or writer somewhere. I've found that the easiest way to get work is through referrals because we're always willing to trust the opinion of a close friend or colleague than someone we don't know.
7) Search the Internet. There are numerous sites where people post ads looking for freelancers, including Craigslist. Connect with your alma mater's career center/advisor office and try to utilize all of those resources. Google "freelance writing jobs" and see what comes up.
8) Act Fast. The freelance world is competitive. If you hear back and they ask for your resume, writing samples or pitches, respond quickly. If you take forever to respond the opportunity may be given to someone else or have expired.
9) Work Hard. Freelance writing seems laidback but just because it gives you more freedom doesn't mean you can slack off. You need to stay motivated and on top of your game. When a publication or website gives you your first assignment don't wait until the last minute to do it. Your first assignment is a trial run to see if you're a good fit.
Don't be offended or surprised if your editor sends an article back to you and request a rewrite. It doesn't mean they don't like your work or that you didn't do a good job; it simply means that they see room for improvement and want to help make your article the best it can be especially if they're going to be publishing it on their pages. Learn to accept criticism with grace.
Always meet your deadlines and be easy to work with. The more pleasant you are, the greater the likelihood that various magazines and websites will want to work with you again.
10) Be Positive and Persistent. In the end, it's all about being motivated and willing to hustle. And don't let any rejections, lack of responses or "no" answers ruin your day. In the end it's only the "yes" responses that matter.
Success doesn't happen overnight. It takes time to build a freelance writing career but if you're willing to put in the time and work, you'll be amazed at just how successful you can be.
A graduate of USC's Annenberg School, Kamala Kirk is the West Coast Editor for American Salon Magazine and regularly contributes to multiple publications and digital platforms. Her work has been featured on E! Online, TotalBeauty.com, TravelAge West Magazine, Malibu Times Magazine, 805 Living, Luxury Travel Advisor, Trojan Family Magazine, and more. In her spare time, she works on screenplays with her writing partner.