Communication leaders from Best Buy, United Airlines, eBay and Toys "R" Us are among authors who contributed to a new report from USC Annenberg's Center for Public Relations (CPR). The Relevance Report, released this week, forecasts topics and trends impacting society, business and communications in the coming year and features contributions from PR industry leaders, USC faculty and graduate students.
A panel of leaders who contributed to the report held a discussion and a Q&A on Oct. 26. The Relevance Report launch event, at USC's Wallis Annenberg Hall (3630 Watt Way, Los Angeles), was moderated by CPR Director Fred Cook, and was attended by public relations professionals and students.
The report is available for free download on CPR's website.
This year's Relevance Report — the center's second — is a curated set of brief essays that cover a broad range of topics, including media, communication, technology, marketing and society. It is designed to give those studying and working in public relations a preview of what the coming year holds for the PR industry, society and their careers. Authors include communication leaders from AECOM, Hyundai Motor America and Shareability. Public relations executives from Edelman, Golin, Havas Street, KTStewart, MSL, Ogilvy, PulsePoint Group, Weber Shandwick and Wilson Global Communications also wrote for the report. All are advisory board members to the USC Center for Public Relations.
Contributions include:
"Actions Speak Louder Than Words," James T. Olson, SVP, Corporate Communications, United Airlines
"In Twitter We Trust?" Matthew Harrington, Global Chief Operating Officer, Edelman
"Reports of PR's Death Are Greatly Exaggerated," Dr. Stuart Smith, Global CEO, Ogilvy PR
"Facebook's New Rules," Tyler C. Stevens, Creative Director, Shareability
"The Convergence of Marketing and Communications," Heather Rim, Chief Marketing and Communications Officer, AECOM
"Fake News Isn't New," Glenn Osaki, President, Asia, MSL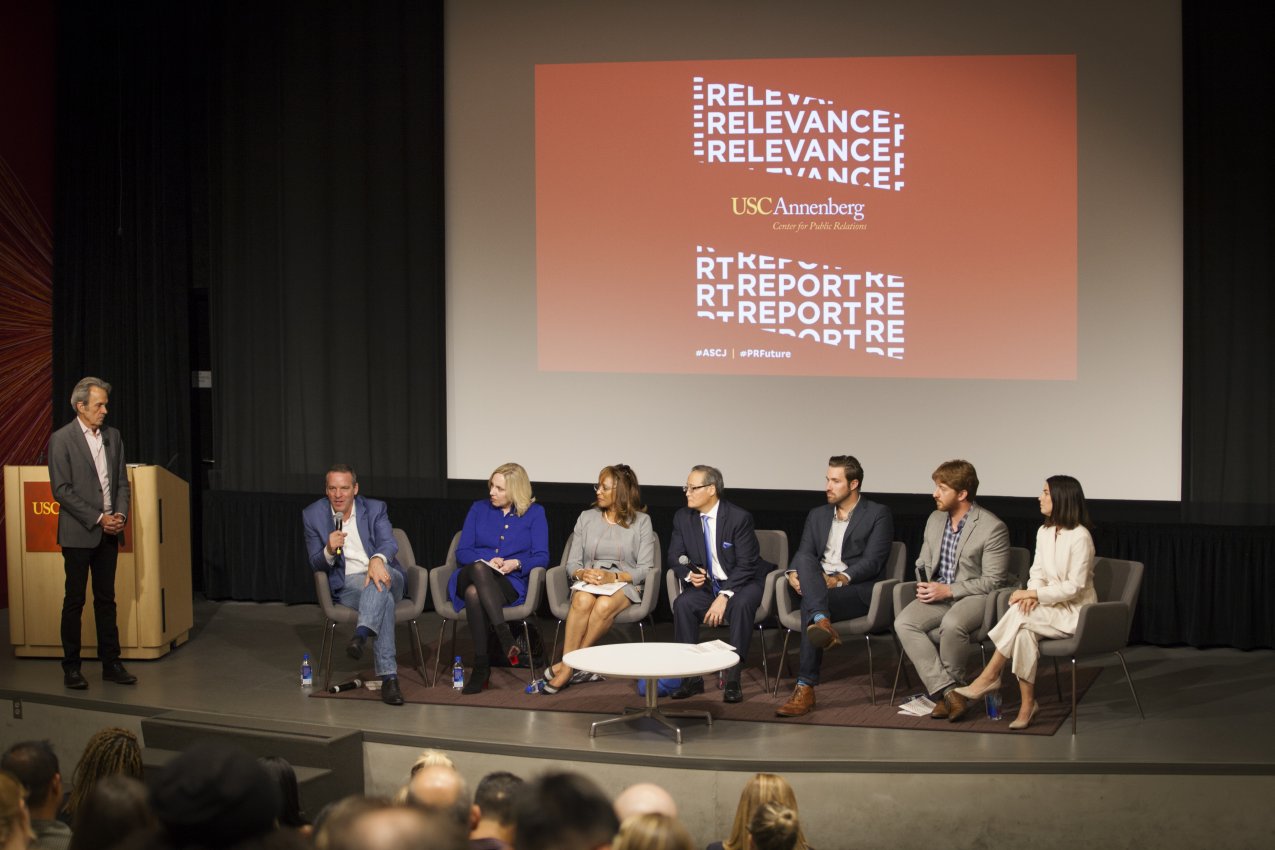 Olivia Mowry
The mission of USC Annenberg's Center for Public Relations (CPR) is to connect corporations, agencies, academics and students to define the future of our industry and to develop those who will shape it. University faculty and CPR board members examine current strategies, forecast future trends and provide insight and feedback to students. Annual initiatives include the Global Communications Report survey of the public relations industry, and USC Annenberg's annual Kenneth Owler Smith Symposium for Public Relations, scheduled for April 12, 2018.