There's no doubt that the media landscape is constantly in flux. Students and professionals have to acquire new skills and embrace technologies to meet the shifting demands of the communications industry.
This brings up an important question: What do these changes mean for careers in communications, public relations and related fields?
At USC Annenberg, we conducted a survey that explored career trends for the upcoming year. In the survey, we asked students and recent graduates of the Public Relations programs to describe their jobs and internships and outline some of the emerging roles they would be interested in pursuing.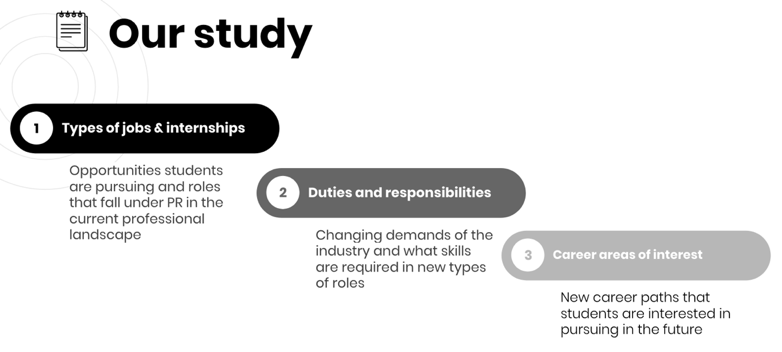 Through the data collected in our study, we came up with six key career trends that will impact the professional landscape in 2020.
1. More emphasis on paid media
In the past, public relations was always synonymous with media relations and earned media, but we see that this is no longer the case.
PR opportunities now encompass more paid media in addition to shared and owned, and our survey responses showed that roles that attract PR students and graduates are expanding and overlapping more with marketing, branding and advertising functions. In particular, our data highlighted some specific specializations such as influencer marketing, ad sales and partnerships.
2. The increasing importance of data, research, & analytics
Another clear trend that we saw from responses was the growing importance of research and data. PR is a practice that tends to be undervalued, as it often doesn't have a visible relationship to sales, and ROI is not the easiest to prove.
However, we see that along with its integration with marketing, PR is becoming more reliant on market research and performance metrics. It's more crucial than ever to base insights on research data in order to craft effective campaigns and track their impacts.
3. The rise of digital PR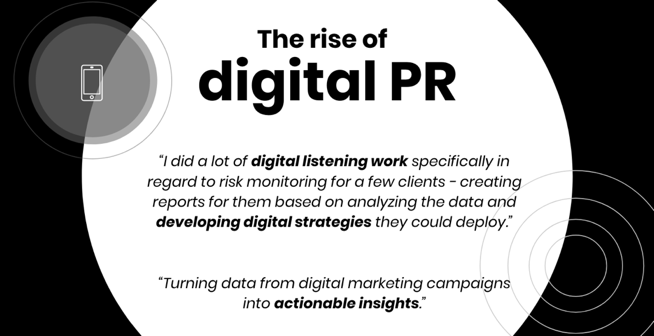 The majority of millennials and Gen Z audiences rely heavily on online platforms for news and information, and it's paved the way for brands to interact directly with consumers.
Digital PR is another new discipline that is becoming increasingly dominant and requires a new skillset. PR students and professionals need to be adept and familiar with digital platforms, social media and content creation to reach and speak to their audiences in integrated ways. Digital campaigns tend to be easier to track, which fits into the need for a more results-oriented approach.
4. Back to our roots: Traditional PR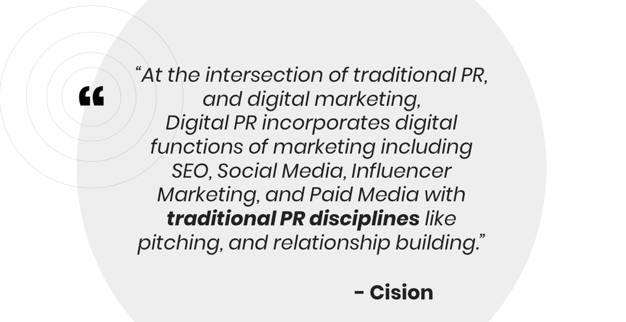 However, despite the newfound digital nature of the public relations practice, there is still a demand for traditional PR skills. Cision defines digital PR as the intersection of digital and traditional, and we saw in our survey results that even with the "newer" types of roles, there was still a demand for traditional skills such as media pitching and copywriting.
Even with the broadening of PR disciplines, traditional facets of media relations aren't going away anytime soon, and media relations skills are still required in most jobs.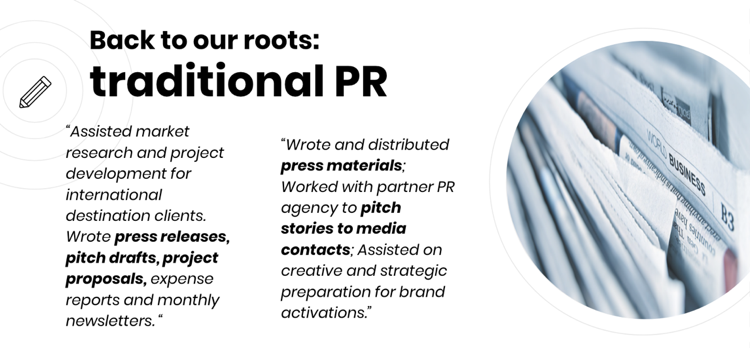 5. A focus on growth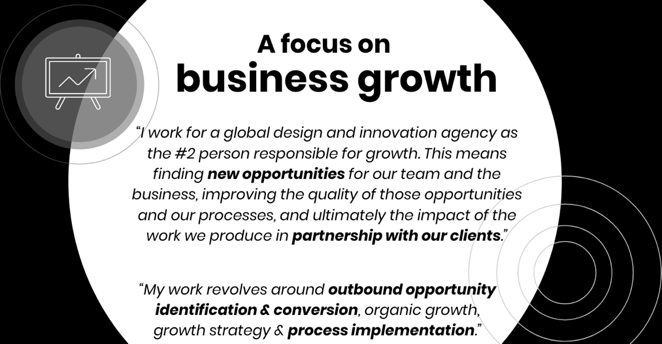 Growth hacking is an umbrella term for strategies focused on growth, and we see many newer, smaller businesses, in particular, focusing on expanding their businesses in a short time on limited budgets.
Because business functions are becoming more integrated with public relations, PR professionals are tasked with finding and leveraging growth opportunities that may transcend media relations and relationship building.
6. A desire to be creative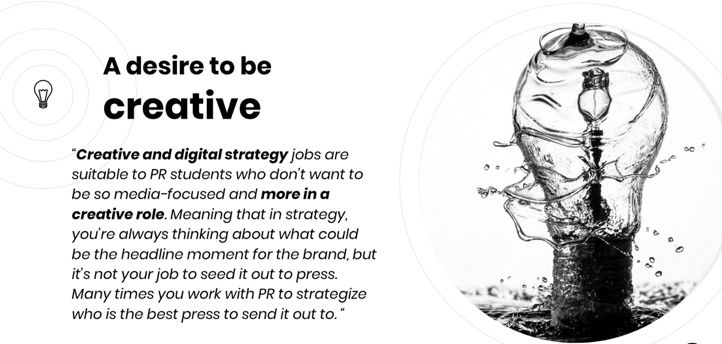 In the last section of our survey, we asked students and alumni to tell us about any new types of roles they would be interested in. Many explained their interest in creative roles such as digital or content strategy.
It seems that although most strategy roles are typically reserved for those in higher positions, students and entry-level professionals seem to have a growing desire to be more involved with strategy. Some of the other kinds of roles that are on the rise are branded content, influencer relations and data analytics.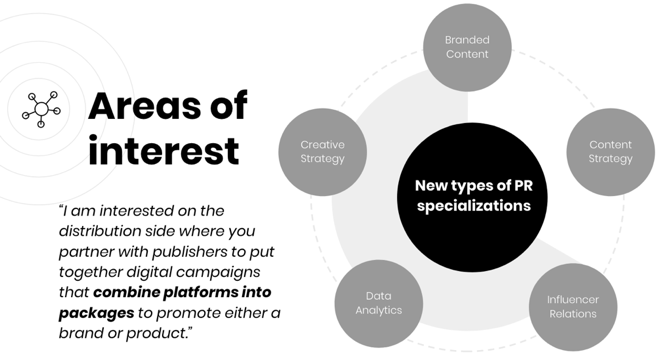 ---
This post was co-written with Burghardt Tenderich and Cathy Park. Burghardt Tenderich, Ph.D. is Professor of Practice at USC Annenberg and Associate Director of the USC Center for Public Relations. Cathy Park is a graduate student in the M.A. Strategic Public Relations at USC Annenberg.