In its first semester in operation, the USC Annenberg Media Center has been running like the newsroom it was intended to be, thanks largely to student journalists like Ani Ucar, who serves as the news director for Neon Tommy.
"The vision for a converged newsroom really attracted me," Ucar said of choosing the two-year M.A. Journalism program. "Even though I'm a student, I really want to feel like I'm in a newsroom."
During her two years at USC, Ucar has served as the Neon Tommy news director, a host for Annenberg Radio News, and a reporter, multimedia journalist and graduate student project associate for ATVN. "I think this is a great playground for people to figure out what they want to do while also building those skills to be a multimedia journalist," Ucar said. "I never thought I would have loved radio for instance, and I was the host of ARN for both semesters last year, and I fell in love with it."
In addition to directing news production at Neon Tommy, Ucar also operates as a reporter for the outlet. Helping to provide live, nearly round-the-clock coverage of the Ferguson protests in South LA in November was among the most memorable moments of her journalism career at USC. "I love that kind of storytelling," Ucar said. "You can't report on those kinds of things unless you're right there with boots on the ground."
Ucar, who will graduate in May, completed her undergraduate education at UC Davis with a double major in communication and psychology and a minor in writing. Though she'd always loved writing, serving as the news director for Davis' student-run television station, and covering the Occupy movement during her senior year was what really sparked her interest in pursuing journalism.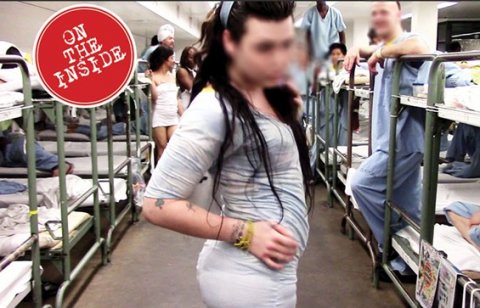 Growing up around Los Angeles, Ucar said USC was always a dream school. Though she had other journalism graduate programs to choose from, she said that even after visiting other schools, USC still stood out as her first choice. "When I got here it was very refreshing," Ucar said. "It just seemed like the institution really was embracing the forward-thinking of what the industry is moving towards right now."
The location of USC Annenberg, especially as compared to her undergraduate experience at Davis, was especially appealing to Ucar, and has made her in-the-field reporting, whether for ATVN, ARN or Neon Tommy, an even more valuable experience.
"When you're sent out to stories you're competing with all the local outlets," Ucar said. "You're standing right next to the Times, right next to the Weekly, right next to KNBC, and that's a great, invaluable experience that you wouldn't get if you were in a small town." In addition to her on-campus responsibilities, Ucar interned with LA Weekly, for which she spent five months reporting on the wing of the L.A. County Sheriff's Men Central Jail dedicated to housing gay inmates. The piece has since been shared more than 40,000 times.
Ucar said that while she's been floored by the success, she's still a bit in awe over the culmination of many months of reporting, researching, and countless journalistic skills learned at USC Annenberg. "The things I've learned in my broadcast classes with David Daniel and Barbara Pierce, and my reporting classes with Jack Leonard, Matt Lait, Scott Glover … they taught me everything I knew going into that," Ucar said. "The things that I've learned here already, and the fact that I have another semester of learning, is just incredible, and I'm so thankful that I've had such incredible professors that are not just professors, they're truly mentors."
Being taught by faculty who are both instructors and professionals working in the field has been one of the most impactful aspects of Ucar's graduate school experience. Their advice proved especially insightful in helping her to navigate the often tricky reporting assignments for LA Weekly. Ucar said the accessibility of the USC Annenberg faculty was evident from her first visit, and that having instructors with a current, working knowledge of the field allows students to be even more confident and prepared as beginning journalists. Being taught by a wide range of professional journalists has also allowed Ucar to try her hand at platforms and concentrations that she had never previously considered, from crime reporting to coding. "They are still in the industry while also teaching us, so we get to hear both sides.," Ucar said. "I feel like that has been so crucial to my experience here because it's opened my eyes up to so many things I never thought I would have loved."
Though Ucar isn't yet sure where journalism will take her after graduation, she's most interested in video. The cross-platform training, and mentorship, she's received at USC Annenberg will help her to be adaptable in any facet of the field.
"I think this school has the best balance of all worlds, really, whether you're interested in audio, text, video, this program will prepare you in any of those specific fields and also in a converged sense," Ucar said. "There's so many opportunities here, and so many skilled people who are willing to help you not only through the finish line, but past it."