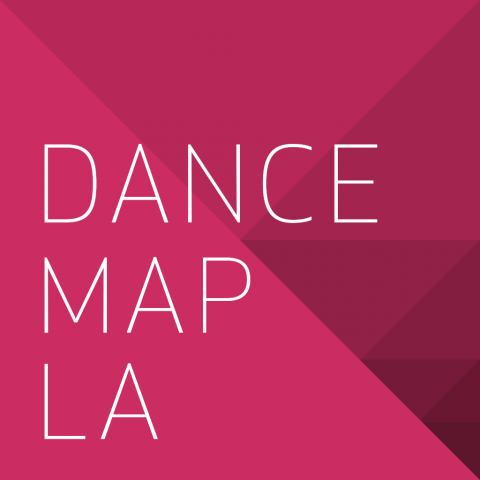 What does dance in Los Angeles look like?
Two years ago, that question had USC Annenberg professor Sasha Anawalt and fellow arts journalist Douglas McLennan stumped. They realized that very little concrete information was known about dancers in LA, which made telling stories about them difficult.
Now, they have answers in the form of DanceMapLA, a project funded by a grant from the Doris Duke Charitable Foundation.The website houses an interactive map of dance schools, companies, studios and stores; a "talk" page, which compiles Twitter content relevant to dance; and a survey, which Anawalt, McLennan and their team have spent the past two years working on.
The survey, which officially launched Feb. 13, 2015, and concluded June 30, contained 40 questions about how and where people in the LA dance community live, as well as how they view their careers in dance. The survey received 1036 responses from dancers, choreographers, artistic directors, dance educators and others who identify with the community.
The results were recently posted to the DanceMapLA website and presented on July 23 at SAG-AFTRA and Career Transition for Dancers' annual Dancers Forum.
The event began with Anawalt and McLennan discussing their findings, followed by a series of breakout sessions. Attendees — mostly dancers and others involved in the dance community — reacted to and evaluated the information, and proposed solutions to the biggest problems they're seeing in the community.
Anawalt noted that the overarching theme of DanceMapLA is visibility, and it came up often at the Forum.
"We realized that in no time have we ever defined who's out there," Anawalt said of her and McLennan's inspiration for DanceMapLA. "And it's not until you are defined and [we] have that truth, which journalists need, we need to write stories based on truth, that you become visible."
She emphasized that the project is meant to be a tool for journalists writing about the dance community in LA.
"If you have data that shows you how few people are going to see live performance, you now know that it's not just anecdotal, it's actually real," Anawalt said, referring to a finding that less than 8 percent of survey takers attended live dance performances more than once a month.
Anawalt added that one of the best parts of working on DanceMapLA — the "blessing of journalists" as she called it — was getting "to go around and be a part of all of these different lives and bring people together."
The work done by Anawalt and her team brought together non-profit dance organizations, street dance and commercial dance, which are often viewed and discussed as separate communities.
Many attendees cited the lack of common language as a reason for divisions in the dance community.
Photo Courtesy of Luke Fontana for the SAG Foundation
"Until we get that common language going, and until we learn how to describe ourselves, it's very difficult to advocate for what it is that you do," McLennan said.
Forum attendees said it came down to two things, McLennan added: "One is finding a voice, which means having something to say and having the means by which to say it, and the second is around value, which is being able to identify where the value is in the community and then being able to describe it in some way."
The forum continued into the evening with a panel made up of notable figures in the dance community. Anawalt, who moderated the panel, explained that all of the panelists exemplified the wide-ranging purposes of DanceMapLA because "each person on the panel has a different reason to use that data."
The panelists were Toni Basil, a choreographer, director, producer; Tina Landon, a creative director and choreographer; Nigel Lythgoe, founder of Dizzy Feet Foundation and executive producer of "So You Think You Can Dance"; Lil' Cesar Rivas, founder of the first Hip Hop School of Arts; Lula Washington, the founder and artistic director of Lula Washington Dance Theater; Laura Zucker, the executive director of the Los Angeles County Arts Commission.
They reacted to the survey results, as well as the content of the day's discussions, expressed their concerns about and hopes for the dance community in Los Angeles and then answered questions from the audience.
"[DanceMapLA] did what I had wanted it to do, which is become a reason to have a conversation across the spectrum, across genres and roles inside the dance ecosystem," Anawalt said, reflecting on the reactions to the survey at the Forum.
The project also had the added benefit of being a great learning experience for the students involved, Anawalt said. It was "an opportunity to teach them how to gather data and about the importance of data and how essential it is to journalism stories."
Students helped develop the survey, as well as promote it, which included producing content to get the dance community excited about participating.
Christina Campodonico, who graduated from the M.A. in Specialized Journalism (the Arts) program in May, joined DanceMapLA soon after arriving at USC Annenberg last year.
Campodonico and the rest of their team attended shows and visited rehearsals, trying to get dancers to take the survey. They even attended the Los Angeles auditions for "So You Think You Can Dance," upon an invitation from Lythgoe.
They also used social media to garner more responses to the survey. They put together videos featuring LA-based dancers and began telling their stories through DanceMapLA's various social media accounts, as well as USC's arts and culture podcast, Ampersand.
"I've learned the value of bringing journalism and social media together," Campodonico said, adding that journalists have a responsibility to tell a complete story, even if it's just a Vine or an Instagram post.
But what came of DanceMapLA's social media efforts — the survey results — were equally important to her. Their team had "given a community the data and information it needed to be vocal about their concerns and their wants and their needs as dancers, as choreographers."
Campodonico, who is now working as a freelance arts journalist, said she is looking into opportunities to sustain DanceMapLA and see how it can continue be a "venue and vehicle for storytelling."
Anawalt echoed this sentiment, expressing her desire to get the "next generation of arts journalists out there, connecting with dancers, connecting with artists, telling the stories, and reinventing how arts journalism matters."