Manuel Abud
President and CEO, Azteca America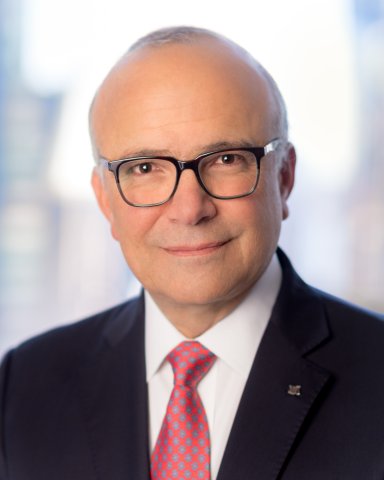 Manuel Abud is president and chief executive officer of Azteca America, the Spanish language American broadcast television network. In his role, he oversees all aspects of the U.S.-based broadcast television network and the more than 25 TV stations currently operated by Azteca in the United States.
Abud was named to his post in May of 2014. Shortly after taking the helm, he implemented a strategic reorganization of the network including installing a new leadership team, the creation of a new centralized Azteca Station Group, stronger and more relevant programming that drives ratings growth and more robust network and digital sales divisions to develop innovative advertising partnerships. In November of 2017, Azteca America announced its acquisition by HC2 Holdings, Inc. from TV Azteca. The transaction, which Abud architected, provides Azteca America expanded scale, distribution and a more competitive position in the marketplace. 
At Azteca, Abud has made philanthropy an important network priority. Through its foundation, Fundación Azteca America, the network supported Esperanza Azteca, the first U.S.-based Hispanic youth orchestra, which helped underprivileged students develop musical skills, leadership, discipline and teamwork. Azteca has also partnered with Children's Miracle Network Hospitals to raise awareness and funds for pediatric cancer patients.
Throughout his impressive 20+ year career in the media industry, Abud has held a wide range of high executive positions and has played a pivotal role in the evolution of the news and entertainment landscape in Hispanic television.  
Prior to joining Azteca America, Abud spent more than 14 years at NBC-Universal. As president of the Telemundo Station Group, he spearheaded the revitalization of the network's local stations strategic direction in the United States and Puerto Rico, taking the Group to record high profitability levels and increasing their local news and programming by an unprecedented 1,500 yearly hours.
Considered by many as an industry visionary, Abud was the original architect of Mun2, the first bilingual cable network for young Hispanics in the United States. Also under his leadership, CBS Telenoticias was re-launched and transformed into Telemundo Internacional, a six million subscriber news and entertainment provider. 
Along the course of his career, Abud has held other key management positions including TV station general manager roles in Los Angeles and Dallas, President of Telemundo Cable, the chief financial officer of Grupo Medcom, director of investor relations at Grupo Televisa, and general treasurer of Grupo ICA. He began his media career as the Director of Investor Relations for Grupo Televisa where he played a key role in its initial public offering and subsequent listing on the New York Stock Exchange. 

Abud strongly believes in giving back to the communities in which he lives. In April 2016, Abud was appointed to the USC Annenberg School for Communication and Journalism Board of Councilors. He has served on the boards of the Texas Association of Broadcasters, Junior Achievement of Dallas, the YWCA Foundation of Fort Worth, the Tomás Rivera Policy Institute, the Ronald McDonald House of Charities of Southern California, and the Pasadena Red Cross.
Abud received a bachelor's degree in Accounting from the Instituto Tecnológico Autónomo de México and an MBA from Houston Baptist University.