In anticipation of opening the new, state-of-the-art Wallis Annenberg Hall in Fall 2014, administrators looked to provide USC Annenberg students with new ways to incorporate technology tools in the classroom. From this idea came a multi-year collaboration with Adobe, which will allow more than 2,400 Annenberg students to a free download of the entire Adobe Creative Cloud Suite during the academic year 2013-14.
"We started looking at different facets of technology when the donation for Wallis Annenberg Hall was received," said James Vasquez, USC Annenberg Associate Dean of Operations. "It was clear that Adobe was looking for a higher-education partnership to roll out their Creative Cloud Suite, and this solution will help provide students with the media creation software they need to make the most of their experience here, both in and out of the classroom."
One of the objectives of Wallis Annenberg Hall, and USC Annenberg's 21st Century Literacies initiative, is to rely less on school-supported computer labs, and more on supporting students to best utilize their own devices.
"We decided that Adobe would be a good toolset to provide to all students, and that we wanted to use this opportunity to develop a common tool set as a test-bed."
This past semester, in addition to making the Adobe Creative Cloud Suite a free download for all USC Annenberg students, administrators also wanted to use the USC Annenberg School of Communication as a pilot project for integrating the Creative Cloud into a classroom environment.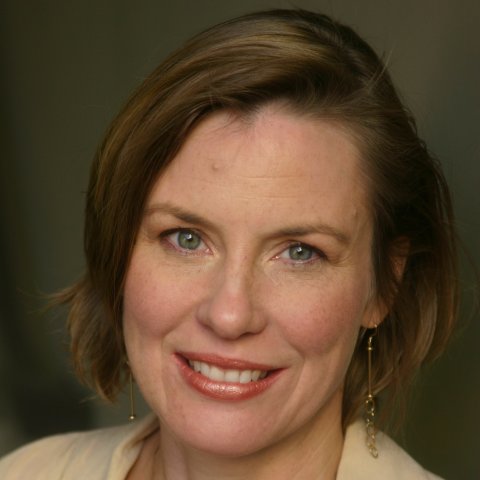 "We wanted to increase the multimedia literacy of students and utilize Creative Cloud tools in final projects this semester," said Professor of Communication Andrea Hollingshead, whose integrated marketing communication class tested the Creative Cloud Suite this fall.
"Journalism students tend to utilize multimedia tools more, so in the Communication School we saw the Adobe Creative Cloud as an opportunity to utilize more tools in our assignments than we have in the past."
Hollingshead, who serves as the Communication School faculty representative for Wallis Annenberg Hall, volunteered her undergraduate integrated marketing communication course for the pilot project. Throughout the course, students find clients, develop marketing communication plans, pitch the plans and provide their clients with a final report that contains their marketing ideas. In order to help integrate the Adobe Creative Cloud into the classroom, students were given workshops in Adobe InDesign and Premiere Elements.
"In the past, I couldn't require students to use expensive tools, but now all students have access to the Adobe Creative Cloud," said Hollingshead.
Though Adobe Premiere is currently offered as a free download to all USC Annenberg students, Adobe Premiere Elements will be available to students next fall.
"We want to try it and build curricula around the use of it," said Vasquez. "We expect to learn a lot from the Communication School about how students are adjusting to the software, and how staff and faculty are developing coursework to integrate it."
Offering the Adobe Creative Cloud as a free download for students and integrating the software into classroom curricular is only the beginning of USC Annenberg's 21st Century Literacy initiative, according to Vasquez.
"The Twenty-first Century Literacy committee will discuss, among other curriculum elements, what kind of skills we want our students to graduate with," said Vasquez. "Initially we are not looking at every class or faculty member infusing digital content creation into each class curriculum, but we want to see how they can leverage the Adobe Creative Cloud in their classrooms, and we want to provide students with access to tools which will help develop their own digital literacy skills."
Further steps proposed for the 21st Century Literacy initiative will include more technology partnerships for USC Annenberg, as well as the continued development of a school wide media asset management system, a "genius style bar" which will help students navigate the Adobe Creative Cloud Suite, and a certification program set to launch in the 2014-15 academic year.
"Students will be able to become certified in certain applications, almost like a foreign language," said Vasquez. "They can potentially 'test out' of an application and put a certification on their resume by attending a series of workshops."
Though the program is still in the testing stage, USC Annenberg faculty, staff and students have already taken to the new technology. Nearly half of all students who are USC Annenberg majors or minors have already downloaded the Adobe Creative Cloud Suite, and Annenberg faculty such as Professor Hollingshead optimistic about the future of the program.
"My goal is for students to develop professional quality work," said Hollingshead. "The Adobe Creative Cloud program is still in the pilot phase, but I'm really interested to see how students utilize these tools and what kinds of things they produce."