Still looking for classes to enroll in for the fall? The USC Annenberg School of Journalism may have the course you're looking for. How about exploring race and identity with a Pulitzer Prize-winning instructor, or learning the ins and outs of camera techniques and digital darkrooms? If you're into shooting and editing stories for online audiences, there's a course for you too. How can great storytelling, about ordinary people, make real change? You'll find out in Professor Sandy Tolan's "Journalism of the Heart" seminar this fall. See more courses below: JOUR 375: The Image of the Journalist in Popular Culture (4.0 units) This course covers the impact of conflicting images of reporters in movies and television on the American public's perception of news gatherers in the 20th century. A decade-by-decade evaluation with Professor Joe Saltzman, Scripps-Howard National Journalism and Mass Communication Professor of the Year.
---
JOUR 330: Photojournalism (4.0 units)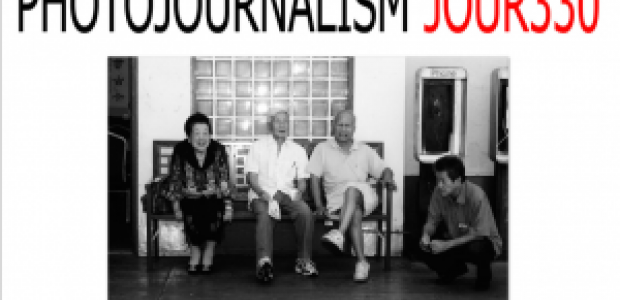 This class, taught by award winning photojournalist Miki Turner, emphasizes on fundamental skills necessary for photojournalism including camera techniques, story ideas and digital darkroom. You'll learn how to turn your average shots into stunning images.
---
JOUR 466m: People of Color and the News Media (4.0 units)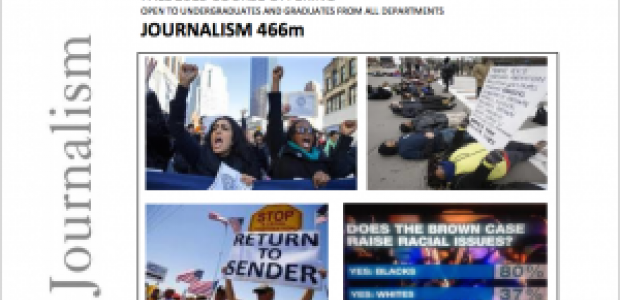 Learn more about yourself, our society and the media as you explore race and ethnicity in the United States and how the media have reflected, reinforced, and sometimes changed prevailing attitudes and practices affecting women and men of color with instructor Julio Morán, a former editor of Nuestro magazine, one of the first English-language national magazines for Latinos. The class has multicultural certification and fulfills the university's diversity requirement for graduation. Morán was a member of the Pulitzer Prize-winning team at the Los Angeles Times that produced a 21-part series on Latinos in Southern California. Open to non-majors.
---
JOUR 487: Multimedia PR Content: Introduction to Audio/Video Tools (2.0 units) Take a hands-on lab with an introduction to audio/video tools for conceiving, shooting, editing, delivering and archiving compelling stories for online audiences; personal brand building; digital storytelling trends and applications.
---
JOUR 488: Multimedia PR Content: Visual Communication of Information (2.0 units) Overview of tools and techniques available to convey messages and experiences; exploration into graphic design, visual branding, design methods and processes.
---
JOUR 499: Special Topics (2.0-4.0 units, max 8)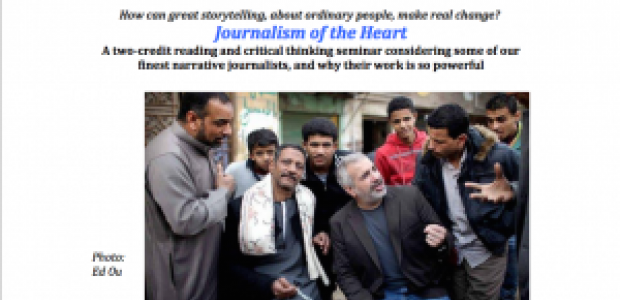 Learn how to recognize the elements of a good broadcast story, how to mold it, and how it is used on websites with instructor Lewis Rothbart in Broadcast Newswriting and Reporting for Non-Majors, or take a seminar on how some of the world's finest writers take some of the world's most difficult stories and turn them into gripping narratives of ordinary people, Journalism of the Heart, with Professor Sandy Tolan. Curious about cross-platform storytelling, take Introduction to Integrated-Converged Communication.