Mike Baker and Justin Mayo of the Seattle Times have won the 2018 Selden Ring Award for Investigative Reporting for their series "Quantity of Care."
The annual Selden Ring Award, one of the most significant awards in investigative journalism, has been presented by the USC Annenberg School of Journalism for 29 years. The $50,000 prize honors work in investigative journalism that leads to direct results.
"USC Annenberg is honored to present this prestigious award, which is a powerful reflection of our commitment to supporting rigorous, ethical, high-impact investigative journalism," said USC Annenberg Dean Willow Bay.
The Times' project, titled "Quantity of Care," involved two years of reporting and published in four parts, beginning in February 2017. Baker, an investigative reporter, and Mayo, a data journalist, revealed that a prominent Seattle-area neuroscience institute was growing rapidly and attracting patients nationwide while staff members were expressing alarm, internally, about patient care.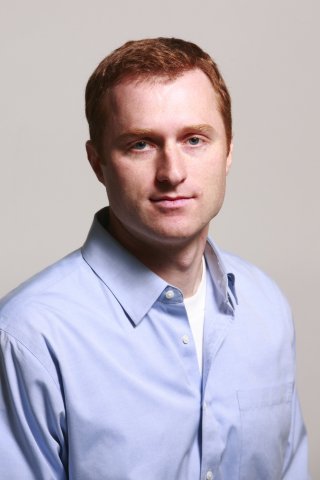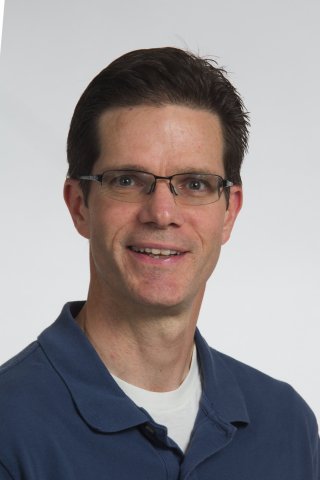 The project opened with an in-depth, narrative case study of Talia Goldenberg, a 23-year-old artist who died following spine surgery at Swedish Medical Center in 2014.
Selden Ring award judges wrote:
"The story of Talia Goldenberg was heartbreaking and compelling; the result of two years of dogged investigative reporting by The Seattle Times' Mike Baker and Justin Mayo, which revealed a seriously flawed system of patient care — with deadly consequences.
"The reporters' meticulous work showed Swedish Medical Center, a revered local institution, and one of its star surgeons were putting profits ahead of patient care and safety — and trying to silence anyone who sounded alarms.
"With searing clarity and persistence, the project detailed hospital billing practices, risky medical procedures and lapsed protocols by piecing together complicated datasets with key internal documents and medical records. Using this data, they produced a moving investigative narrative that resulted in important changes that could lead to increased safety for patients.
"The reporting led to the resignation of the hospital's CEO, cost a surgeon his state license and changed medical center policy and state laws. 'Quantity of Care' exposed medical practices that should concern us all."
Baker and Mayo, neither of whom had any in-depth experience in healthcare reporting, delved into a complex world of surgical care, patient privacy laws, medical coding systems and hospital billing records.
One of the biggest challenges, Baker said, was convincing medical staff to open up about their concerns that Swedish Medical Center was endangering patients.
"This is a place where a lot of people had witnessed intimidation and retribution, so workers feared the potentially career-ending consequences of coming forward with information," Baker said. "Managers had even suggested to staff that the FBI was investigating to determine who had provided information to us."
The response to the series was intense, Mayo said. They heard from many readers who said they felt powerless as patients and healthcare consumers.
"Investigative reporting can be a powerful tool to bring transparency to the healthcare system," Mayo said. "I appreciate that USC Annenberg and the Ring Foundation support this kind of reporting, and I'm honored to win the Selden Ring Award."
Judges also recognized the work of finalists:
"The New York Times for 'Harassed,' an expansive, bullet-proof investigation of sexual assault, harassment and misconduct. More so than any other recent journalistic undertaking, the Times' reporting — along with similar projects by various outlets — lay the groundwork for a cultural movement that shook institutions and resonated with individuals worldwide."
"The Center for Investigative Reporting's Reveal, for 'All Work. No Pay,' which uncovered a form of modern-day slavery masquerading as a criminal justice reform — and benefiting companies with household names."
The Selden Ring Award has been part of USC Annenberg since 1989, when it was established by Southern California business leader and philanthropist Selden Ring. He wanted to honor journalists whose investigative work informed the public about major problems and corruption and yielded concrete results. The award continues, thanks to support from the Ring Foundation.
"We would like to sincerely thank the Selden Ring 2018 judges' panel for their hard work this year. With a highly competitive field of nearly 80 entries, including the year's very best investigative journalism, the judges had their work cut out for them," said Professor Gordon Stables, interim director of the School of Journalism.
The panel this year included: Cary Aspinwall, investigative reporter for The Dallas Morning News; Scott Kraft, deputy managing editor of the Los Angeles Times; Brian Rosenthal, metro investigative reporter for The New York Times and winner of the 2017 Selden Ring Award; Wendy Ruderman, investigative reporter for The Inquirer; Wesley Lowery, journalist for The Washington Post; and Laura Gunderson, editorial page editor for The Oregonian.
---
The Selden Ring Award for Investigative Reporting: A Look Back
For 29 years USC Annenberg has honored remarkable work in investigative journalism with the Selden Ring Award for Investigative Reporting. A $35,000 prize is presented annually to reporters whose work effected change.
---
Gift from Ring Foundation funds USC Annenberg investigative reporting fellowship
Foundation's gift offers new support for School of Journalism, longtime home of the Selden Ring Award. The Foundation pledged $1.4 million to fund an endowed fellowship for graduate students pursuing investigative journalism.