A wi-fi connection and a computer — or tablet, or even smartphone — is all you need to complete a master's degree.
This summer the online Master of Communication Management degree program graduated its 100th student. Distinct from its on-campus counterpart in both environment and duration, the online master's is an intensive program designed for communication professionals.
"We felt like there were a lot of students who wanted to come to Annenberg, but they're working full-time and it's harder for them to come to campus at night and take courses," Neil Teixeira, the school's director for distance learning, said. "And there are people outside of L.A."
The past decade has seen significant growth in online learning technologies as more students work full-time or are unable to commute or relocate to their school of choice. In fact, 32 percent of higher education students took at least one online course through a university during fall 2011.
Popularity of the online option has led to more advanced technologies to streamline the learning experience. From live video sessions to collaboration tools, the online MCM has been developed for a truly integrated learning experience.
Professor Michael Cody teaches Communication Management 510 "Attitudes, Values, and Behavior" both on campus and online. For those students online, the course is more tailored. For instances, students are surveyed on their interests and are then organized into like-minded groups. They then interact with Cody during scheduled course times and interact among themselves for projects.
"Some work groups prove to be very engaged and interactive, despite not meeting physically in one place," Cody said.
Students can be thousands of miles apart, on different continents even. Yet, there is a sense of camaraderie developed online.
"There's a community portal within the learning environment that's designed to get people to collaborate with each other, to discuss topics that are interesting to them, to post job opportunities, to do all that kind of stuff," Teixeira said. "[They] socially comment on what's going on in their lives, how they're feeling about classes right now, whatever it may be."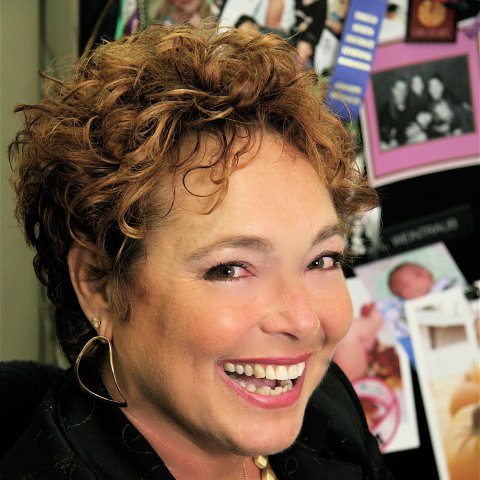 These connections expand well beyond the online coursework.
Rebecca Weintraub
, director of the MCM program, recalls two instances of friendship developed online.
"In the first cohort, at the end of the program, one student was the officiant at another student's wedding," Weintraub said. "Last year, one student found another — who lived in a different city — a job and even let the new employee stay at their house until he could find an apartment."
Such friendships are unlikely even in on-campus programs, yet have become markers of the MCM program at USC Annenberg. Interactions between the students themselves, and with the professors, have led to a rich collaborative environment online that incoming students can look forward to.
Stuart Haack, a December 2013 graduate of the MCM program, said his post-graduate success should be credited not only to the education he received, but "to the great professors, directors, administrative staff, and student peers of USC Annenberg and the amazing MCM distance program."
Haack credits his focus on corporate communication during the program with landing him a position at DIRECTV as a Senior Communications Specialist in January 2014.
"DIRECTV wanted me on the team so badly that we ultimately worked out a telecommuting situation, where I would primarily work from my home in Las Vegas, NV; a situation which I believe was aided by the fact that I had just completed distance graduate school with a 4.0 GPA," Haack said. "Clearly, distance was not a problem for me, and I had proof."
For some the distance and online nature of the programs was a concern — one that quickly dissipated once the courses began. Professor
Susan Resnick West
said she realized the value of online teaching and peer-based learning after she joined the online MCM faculty.
"Before teaching this course, I was very resistant to online education but I have come to appreciate it's value," West said. "I believe our online program is at least as rigorous as our on-the ground program. For working professionals, the online cohort is more appropriate. I am a firm believer in the value of peer-peer education."
Those who still question the validity of online learning are quickly finding that there is not only an equal experience to online programs but even benefits not found in the traditional on-campus experience.
"The debate, I think, is over," Teixeira said. "They both have their merits, but I would say that online, when done well, meets or exceeds expectations that most people have of an on-campus, traditional program."
For more information about the online program, click here.