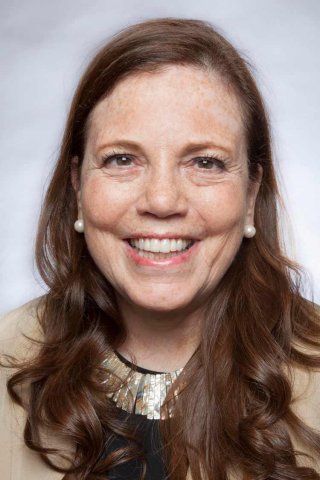 Candy Lee stopped by USC Annenberg on Tuesday for a noontime discussion about her work with online learning and its growing prevalence in education.
Lee is a professor of journalism and integrated marketing communications at the Medill School of Journalism at Northwestern University. She began developing online courses 15 years ago, when she began exploring more effective methods of teaching and learning.
"I didn't like school very much and I wondered why that was," Lee said. "I wondered why school didn't create in me the amount of curiosity and exploration that I actually enjoy."
She added that her interest was in knowledge transfer and "how knowledge moves from someone who understands it to someone who is eager to utilize it," and began looking into online learning.
At the time, online learning was considered "the fantasy of the future," but has since become a much more pervasive method of learning. According to Lee, nearly 33 percent of higher education students are currently taking at least one course online. She added that online learning is not a new concept, though people talk about it that way.
"Our grandparents took correspondence courses or some form of distance learning," Lee said. "It's just evolved and technology has managed to make it that much better."
Lee has developed online courses for Northwestern, as well as "Post MasterClass" for The Washington Post, which is a series of online courses led by newsroom experts on various topics.
One of her most recent projects was designing courses for Semester Online, which allows students from 10 schools to take online courses from any of the other participating schools.
Lee has also been working with developing MOOCs (Massive Open Online Courses), the latest trend in online learning. The idea behind MOOCs is that participating schools are providing access to free education to as many people as possible. But, only five percent of college campuses currently offer MOOCs. And though that number is growing, Lee said there are concerns about course completion, the revenue model, student authentication and accreditation.
Additionally, MOOCs were created primarily to give people in underdeveloped places the opportunity to get an education, but Lee said that the vast majority of people taking MOOCs already have college degrees. However, "people feel like it's a moment in time where you can use technology and knowledge and make it broad for a whole range of people."
Lee said that her teaching style has changed since teaching online. It's forced her to "think about how to make [classes] interesting, and for [her], to know that everybody in a class has got it."
There are also methods that allow teachers and schools to experiment with and restructure online learning. One of them is the "flipped" classroom, in which students view recorded lectures online prior to coming to class.
Lee also proposed the "blended" learning experience, in which students take courses in a classroom for 3 years and then take their final year of courses online. She argued that a school as selective as USC would then be able to admit an additional class of students. Additionally, students pursuing careers that require experience with technology and the web – which is an expanding pool – get more exposure while in college.
While USC may not be "blending," it has begun expanding its online offerings —Annenberg included — which raises concerns for some.
Annenberg Professor Gabe Kahn, who has done research on online education, pointed out that schools such as USC and Northwestern, who have a high cost of attendance, need some kind of strategy in approaching online courses.
"The reason why they can charge so much — and have that pricing power — is because of their scarcity, in terms of the number of people who are allowed in," Kahn said. "As we are going to dramatically increase supply of these educational products, there's going to be no way to maintain that pricing power."
But, the potential gains are worth the challenges. Kahn added that it is clear that "the use of technology can drive more effective learning."
And Annenberg's online Master of Communication Management degree program, which graduated its 100th student this summer, is an example of that, making use of live video sessions and collaboration tools.
"The debate, I think, is over," Neil Teixeira, Annenberg's director of distance learning, said. "They both have their merits, but I would say that online, when done well, meets or exceeds expectations that most people have of an on-campus, traditional program."