We prepare you to advance a more secure and vibrant globally connected landscape in one of the world's hubs for public diplomacy: Los Angeles.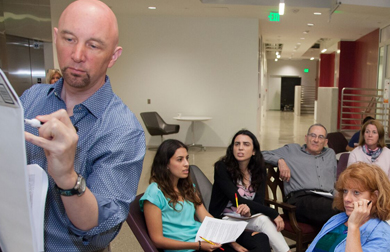 Here, you will work with our expert faculty to explore how governments and non-state actors can use media and communication to shape public opinion, international relations and public diplomacy for domestic and foreign audiences. You will learn how to further dialogue and understanding among individuals, cities, regions, nations and institutions while immersed in the United States' second-largest city, a premier center for the arts, entertainment, media and technology, and home to more than 100 foreign consulates and a diverse array of diaspora populations.
In connection with the Center on Public Diplomacy, you will also develop an international network that positions you at the forefront of professional opportunities across the industries of public service, business and nongovernmental organizations.