2020 Annenberg Youth Academy for Media and Civic Engagement
The Annenberg Youth Academy for Media and Civic Engagement is a four-week summer intensive academy for 26 talented high school students from the communities surrounding the USC University Park and Health Science Campuses. Students are exposed to the equivalent of first-year college-level courses and develop a rich conceptual understanding and practice of the necessary role that media communications and journalism play in fashioning civic-minded thought leaders and innovators.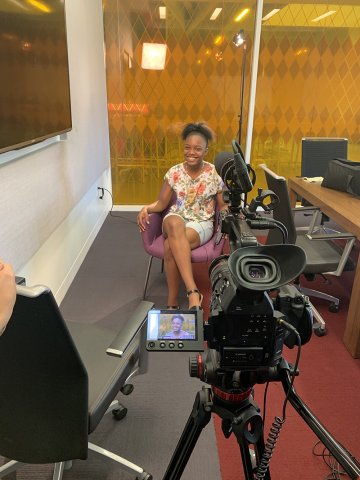 AYA strengthens students' skills in writing, critical thought, public speech and debate, multimedia production, interviewing and ethnography — all essential competencies required for excellence in and out of the classroom in the 21st century. The students are introduced to USC Annenberg's undergraduate programs and services, as well as possible careers in media and journalism. They have opportunities to meet the school's innovative scholars who are advancing issues of race, gender, and ethnicity in communication and journalism communities of practice.
Program Dates: Monday, June 15, 2020 – Friday, July 10, 2020 (no class on Friday, July 3 due to Independence Day)
Program Time: 9:00 a.m. – 4:00 p.m, at Wallis Annenberg Hall (ANN)
AYA 2020 includes:
Free breakfast and lunch daily
AYA swag
One TAP card with a $50 value (if needed)
Educational field trips
Three periods per day
College advising and college essay preparation from the USC College Advising Corps.
Ability to meet new peers and engage with our faculty, students and staff
As you prepare to apply, read about how AYA creates a pipeline for students.
The AYA 2020 application has opened. Click the button below to apply.
Apply for AYA 2020
View the 2018 AYA Student Projects.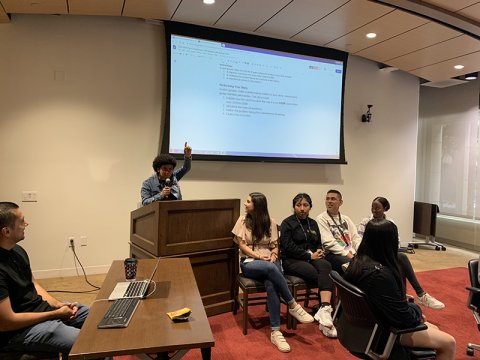 For more information about Annenberg Youth Academy, please contact:
Jaime Carias
Civic Engagement Coordinator
Director, Annenberg Youth Academy
carias@usc.edu
(213) 740-1215
Dr. Taj Frazier
Associate Professor of Communication
Director, Institute for Diversity and Empowerment at Annenberg (IDEA)
rfrazier@usc.edu
(213) 740-6595