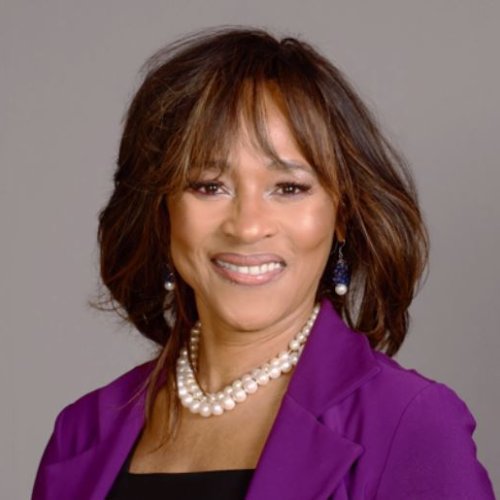 Julia
Wilson
Chief Executive Officer and Founder, Wilson Global Communications LLC
Julia A. Wilson is the Interim Dean of the Scripps Howard School of Journalism and Communications at Hampton University. Hampton University is one of the nation's leading Historically Black College and Universities located in Hampton, Virginia.
In addition to academic pursuits, Wilson is the chief executive officer and founder of Wilson Global Communications LLC, an international strategic public relations and marketing communications firm headquartered in Washington, D.C. She was the public relations liaison representative for the China-United States Exchange Foundation and the international consultant for the 42-member Historically Black Colleges and Universities Network and the 46-member Congressional Black Caucus participating in the 1,400-scholarship program sponsored by the Chinese Government's Ministry of Education that enables underserved American students to study in China. Wilson also served as an independent marketing representative to the Hong Kong Trade Development Council, with more than 40 offices in major business centers worldwide, of which 13 are in Mainland China and three are in the United States
Wilson is the creator and facilitator of "Going Global with Julia Wilson," a series of workshops and seminars presented nationally in various cities. The seminars provide practical tips and resources to assist entrepreneurs, business owners and students to reach new customers outside of the U.S. – while simultaneously creating jobs in America and international study opportunities to enhance global competitiveness. ConocoPhillips serves as the title sponsor of the "Going Global with Julia Wilson" workshop launch on May 26, 2016 in Houston, Tex., at the Women's Business Enterprise Alliance 2016 Business Expo. WBEA covers 94 Texas counties, and is an affiliate of the Women's Business Enterprise National Council, the largest third-party certifier of businesses owned, controlled and operated by women in the United States.
As an American broadcast journalist and field producer, Wilson covered the first democratic elections in South Africa and made history as the first American woman to found a full-service public relations firm in the new South Africa. She operated Wilson Global Communications South Africa Pty. Ltd. for several years while living in Johannesburg during Nelson Mandela's presidency. An international pioneer and global leader, Wilson expanded Wilson Global to Ghana during Pres. Bill Clinton's visit to Accra.
A Fulbright grant recipient, Wilson has provided consulting expertise to numerous clients and communications projects in the United States, France, Brazil, China, South Africa, Ghana, Liberia, Nigeria, Senegal, Malawi and Tunisia.
A 2014 graduate of the Goldman Sachs 10,000 Small Businesses @ Babson College Initiative, Wilson has served as a lecturer and adjunct professor for leading American, European and Chinese universities, including the University of Southern California (her alma mater), George Mason University, Science Po University in Paris, France, Ecole Internationale de Commerce et Developpement 3A and Grand Ecole School of Management in Lyon, France, and the Hebei University of Science and Technology in Qinhuangdao, China.
A former television and print journalist from Los Angeles, Wilson has been published in national and international magazines, newspapers and journals. Her article on "Going Global" was recently published online on the Huffington Post website, and her feature article on the importance of "Multi-Cultural Education in a Globalized World" was published in June 2011 in Presidency Key Brief, an international magazine published in France in English and French. PKB focuses on globalization, governance and sustainable development and is distributed to heads of state, think tanks and foreign policy makers worldwide. "Fearless Living," her bi-monthly advice column, has been published on the Ebony.com website, with 11 million readers.
In March 2016, Wilson received the 2016 Outstanding Alumna Award from the University of Southern California. And, in October 2015, she received the 2015 Lifetime Achievement Award from the National Black Public Relations Society.
Wilson is a native of Tulsa, Okla., and has lived, studied and/or worked in more than 13 countries. Through Wilson Global and in a personal capacity, she continues to seek ways to promote positive images of, and opportunities for, people in underserved communities worldwide by developing cross-cultural relationships in education, business, media and civic affairs. She is the mother of one son, Jonathan Keith Wilson, who earned his degree in chemical engineering from the University of California, San Diego, and an MBA from the UCLA Anderson School of Management. Jonathan resides and works in New York City.