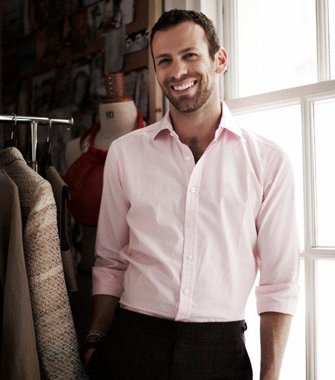 Communication Professor Alison Trope was already exploring fashion in her Gender, Media and Communications class. But it was a former student, Alexander Lewis, who inspired her to build an entire class around the topic.
Lewis was in two of Trope's classes and also worked closely with her on his senior thesis dealing with the career and style of fashion designer John Galliano. Now, Trope's communication course, Fashion, Media and Culture, is a staple in USC Annenberg's undergraduate curriculum. The course, which she began teaching in 2007, covers fashion's historical significance, fashion's role in the media, fashion's industrial structure, and fashion's relationship to gender and sexuality.
"At the time he proposed this directed research, I had no idea that there was such an extensive body of academic literature on fashion," Trope said.
Lewis' research included Galliano's historical and popular culture influences that ranged from the French Revolution to Hollywood swashbucklers. He was also particularly interested in how Galliano's designs presented a crossover of gender and fluid sexuality.
"I felt like that was something worth exploring," Lewis said.
In his own designs, Lewis embraces a similar clash of masculine and feminine elements. He utilizes everything from shape and cut to fabric in order to convey masculinity and femininity in the garments he designs. Lewis also credits his style and approach to fashion to his training on Savile Row, a street in London that is famous for men's tailoring,
"It's all about having a point of view, but also about knowing where that point of view comes from," Lewis said.
His newest collection of women's clothing is meant to emphasize positive energy and is designed "for a woman who is quite casual about the way she interacts with fashion," said Lewis. "She loves fashion; she just doesn't live or die by it."
Lewis also stresses that having a good education and knowledge of fashion history is very important to having a career in the industry.
"Like anything else, you start with nothing and it's like learning another language," said Lewis.
Lewis says what he learned during his time at USC and in Trope's classes was important to him and the development of his career.
Trope, who has kept up to date with Lewis' work in the fashion industry, is impressed by the work Lewis is doing and hopes to one day have him come speak to her students.
"Fashion is a difficult business, and I hope he can make his mark," Trope said. "It seems like he's on his way."