By Sammi Wong
Student Writer
Trojan Debate Squad director and clinical assistant professor of communication Gordon Stables recently received both the Cross Examination Debate Association Brownlee Award and the National Debate Tournament George Ziegelmueller Award.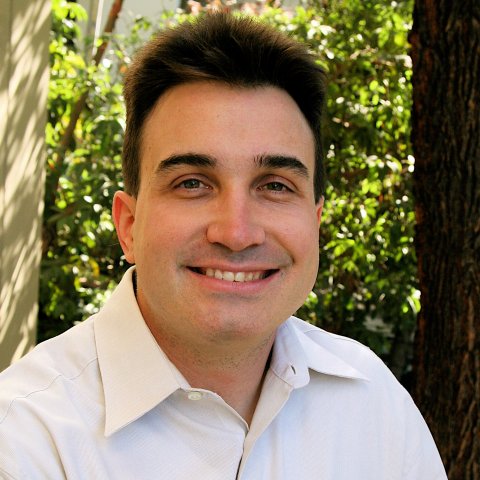 Stables became the first person to win both awards in the same year and just the third person to win both awards in a career.
"Winning each award was remarkable," he said. "Both awards honor legendary faculty coaches and they each represent the best of intercollegiate debate. Winning both in the same year is really humbling, especially because I still consider myself as someone who has a lot more to contribute."
The Brownlee award, named in honor of longtime coach and founding CEDA member Don Brownlee, is given each year to "a forensic educator who demonstrates outstanding achievement in scholarship, education and service to CEDA." The ideal candidate for the George Ziegelmueller Award is "a faculty member who has distinguished himself or herself in the communication profession while coaching teams to competitive success at the NDT."
"I cannot think of a more fitting winner of both awards than Dr. Gordon Stables," said Dr. Karla Leeper, former director of debate at Baylor University. "Not only is Dr. Stables a fine director of forensics, he is a committed educator and a consummate professional. His leadership and vision have transformed both the CEDA organization and the NDT organization."
Dr. Robert C. Rowland, professor and director of graduate studies at the University of Kansas, said Stables is a worthy recipient of the Ziegelmueller Award
"Like George Ziegelmueller, Gordon is shaping academic debate so that it continues to fulfill the same dynamic role in training many of our very best students that it has for decades," said Rowland, who worked with Stables as chair of the Board of Trustees of the National Debate Tournament.
Stables said he hopes to continue to honor the legacies of Ziegelmueller and Brownlee.
"None of this would be possible without the support from the leadership of the USC Annenberg School and of the larger USC community," Stables said. "Former Dean Geoff Cowan made it possible to return the directorship to a full-time position. Dean Ernest J. Wilson III has been incredibly supportive. We also appreciate the support of Director Larry Gross and Provost Elizabeth Garrett. It is very fulfilling to know that the great work of our students is appreciated across the university."
Established in 1880 as the university's first chartered undergraduate organization, the USC Trojan Debate Squad has enjoyed a long tradition of academic excellence and competitive success. The squad has earned a reputation as a formidable presence in the world of forensics competition, and continues to attract some of the most talented students in the nation to USC.