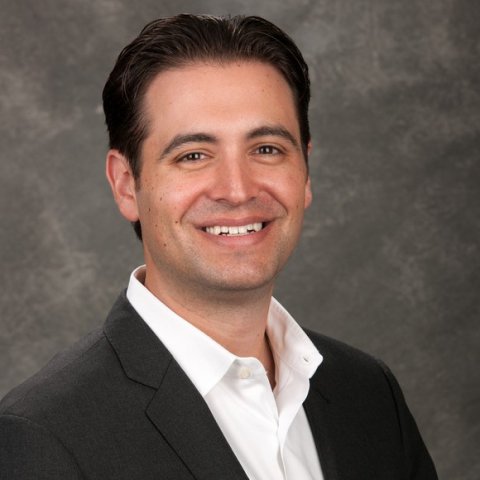 Courtesy of Ilan Ben-Hanan
Most college football fans dream of the season lasting all year long, but for Ilan Ben-Hanan, B.A. broadcast journalism '00 and lifelong Trojan football fan, this year-long season is reality.
Ben-Hanan is the VP of programming and acquisition for ESPN, which means he is in charge of all college football programming for all ESPN properties — from developing and maintaining relationships with sponsors to determining strategic acquisitions to expand the ESPN family of networks. He assumed the title in 2011 but has been with ESPN since 2002, when he took a job as a programming associate.
"I've always been a big college football guy, and the game has only grown since I've been working in it," Ben-Hanan said. "I'm coming up on my fifth season in this role, and as always, I'm looking forward to continuing that growth."
Prior to ESPN, Ben-Hanan worked within the athletic department at USC, taking on a variety of tasks from handling group ticket sales to ensuring game days ran smoothly by corralling public address announcers, the band and the song girls.
"Game days at USC were intense organizational efforts," he said. "Working in that kind of a 'jack-of-all-trades role in the athletic department actually prepared me really well for life at ESPN."
In his first role at ESPN, Ben-Hanan served as a program associate for college basketball and the X Games — two sports entities which serve distinctly different audiences and come with their own different sets of sponsors. From there, he was promoted to a position as a programming planner, where he firmly established himself as an integral part of the programming department en route to becoming a programming manager for ESPNU. He specializes in college football, serving as the day-to-day contact for all leagues, conferences, schools, bowls and television rights holders.
"There really is no such thing as an offseason with this job — it never slows down," Ben-Hanan said. "As soon as the season ends, we immediately go into a post-mortem, and negotiations with other TV stations with whom we split rights are already in process for the upcoming season. The focus of my responsibilities changes, but it never lets up."
The San Fernando Valley-native's loyalty to his beloved Trojans and his desire to get into television never let up either. Choosing to attend USC out of high school was an easy choice for him.
"USC was the perfect school for me," he said. "It was so easy to fall in love with the campus and with the vibe of how people feel about this place. It's easy to find yourself feeling the same way very quickly."
Ben-Hanan jumped right into television, studying broadcast journalism, but his experience really came full circle in the fall of 1998, his junior year, when he served as the Monday night sports anchor in USC's new student news broadcast: Annenberg TV News. Given the Monday night schedule, he was the sports anchor for the very first ATVN broadcast.
While he thoroughly enjoyed the experience and had always thought of a broadcast career in front of the camera, he came to a key realization after graduating in 2000.
"What I am most passionate about has always been sports — TV was number two," he said. "I wanted a little bit more control over my career than having to be ready to pick up and move anywhere at any time, but until I started looking into alternatives, I didn't even know my job existed."
Once again tapping into the Trojan family, he briefly took the job in the athletic department that would become the foundation for his career at ESPN. But, USC Annenberg also afforded him a different family opportunity, as he met his future wife, Sara Happ (B.A. broadcast journalism, '01) when the two worked for ATVN. The couple has one daughter, who was born in 2013.
"I'm incredibly proud of my time at USC Annenberg," Ben-Hanan said. "The school has opened doors for me my entire career, and it's a place that I always consider home."
Ben-Hanan makes it a point to come home as often as he can and has had a standing appearance each semester in Jeff Fellenzer's "Sports, Business and Media in Today's Society" class (JOUR 380) for the last decade. He values the opportunity to share his perspective on the sports media industry and to give students insights into his job, while joking that students are "slumming" on his visits because of the renowned quality of Fellenzer's guest speakers.
The proud alum and ESPN VP doesn't slum anything, though, when it comes to his admiration for USC and the opportunities it affords its students. He is quick to point out the importance of the family at his collegiate home.
"I'm a huge believer in the Trojan family, which is as real as the people in it," he said. "I'm always open to hearing from current students and alumni who are curious about what we do at ESPN, as long as people are smart about how they do it."
As far as advice for the current generation of students at USC Annenberg, he simply encourages them to continue developing their skills in the classroom while connecting with as many people as they can outside of it.
Ben-Hanan cites USC Annenberg as the key behind his development as a professional, attributing his ingenuity and creativity to what he learned here.
"I think back to assignments I had in school like having to go to Norwalk to pull property records for some story, and I realize how valuable the experience really was," he said. "There are so many smart, driven and talented people, but it's such a collaborative place that the sum really is greater than the individual parts."
To this day, he feels a connection to his fellow USC Annenberg alumni and current students, enjoying their successes across the different fields in media and always looking forward to contributing in any way he can.
"I'm a huge believer in USC Annenberg," he said. "I look forward to staying involved and connected for many years to come."