In a ceremony October 17 at Twitter's San Francisco headquarters, Joe Nolan (MA SPR 2008) was named to the Brand Innovators "40 Under 40" list. The honorees, who represented such diverse organizations as American Airlines, Banana Republic, Charles Schwab, Pizza Hut, Sony and The Clorox Company, were selected based on their professional accomplishments but also their "ability to leverage digital media and emerging advertising technology platforms (including digital video, social media, mobile, content marketing, data, analytics and E-commerce – to implement 'best-of-breed' marketing and advertising campaigns."
After stints at such blue chips companies as Toyota USA, Symantec and Men's Wearhouse, Joe landed at StubHub, an online marketplace owned by eBay, where he says is constantly reinventing the use of social media.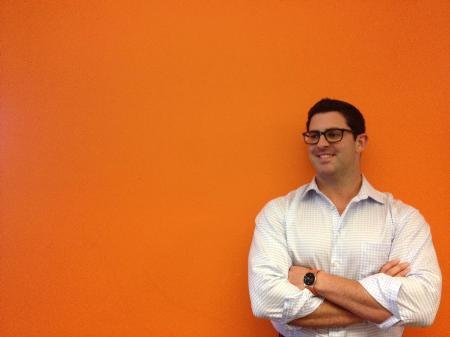 "The Brand Innovators '40 Under 40' List represents the first generation of brand marketers that grew up with digital media as their native language, and therefore have truly embraced digital platforms to engage with consumers. Not only do they get it, they are driving the future of the media and communications industries," said Marc Sternberg, co-founder.
Co-founder Brandon Gutman noted, "We searched the country for client-side rock stars who are not only innovating within their organizations but progressing positive change for the industry overall."
The Annenberg PR community salutes Joe for this impressive achievement.