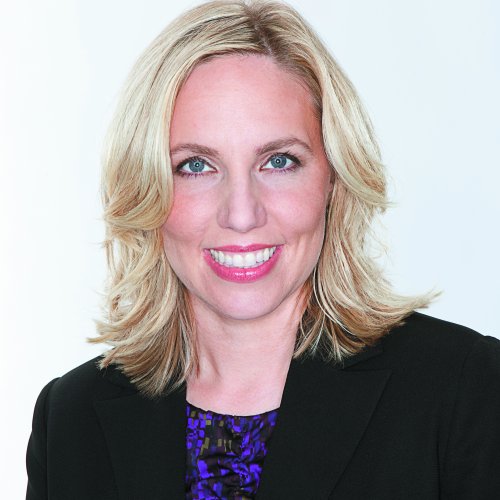 Heather
Rim
SVP, Chief Marketing and Communications Officer, AECOM
Heather Rim is Senior Vice President and Chief Marketing and Communications Officer for AECOM (NYSE: ACM), a $19-billion, fully integrated infrastructure and support services firm with the ability to design, build, finance and operate infrastructure assets globally.
The firm's global staff — including architects, engineers, designers, planners, scientists and management and construction services professionals — serves clients in over 150 countries around the world.
In this role, Ms. Rim is charged with combining the full strength of AECOM's global marketing and communications professionals to advance sales and business development opportunities, inspire brand loyalty, and engage employees and the marketplace. Her responsibilities include strategic marketing, brand and reputation management, advertising, public and media relations, corporate social responsibility, employee communications, social media and digital communications.
Prior to joining AECOM in 2015, Ms. Rim was Vice President, Global Corporate Communications, at Avery Dennison, a world leader in labeling and packaging materials and solutions. During her tenure, she led corporate communications initiatives in support of the company's transformation to a more externally focused and sustainable enterprise. Her responsibilities spanned all facets of communications from reputation management to engagement of the company's 25,000 employees. Previously, Ms. Rim held corporate communications, marketing and investor relations roles at companies including The Walt Disney Company, WellPoint, Countrywide and KPMG.
Ms. Rim received a master's degree in communication management from the University of Southern California and a bachelor's degree in marketing from Azusa Pacific University. She is a member of the USC Alumni Association Board of Governors and USC Center for Public Relations Advisory Board, and is board president of the Downtown Women's Center. Ms. Rim is also a member of the Arthur Page Society, The Seminar, Women's Leadership Council and the Organization of Women Executives.
A Fortune 500 company, AECOM provides a blend of global reach, local knowledge, innovation, and technical excellence in delivering customized solutions that positively impact lives, transform communities and make the world a better place. AECOM is ranked as the #1 engineering design firm by revenue in Engineering News-Record magazine's annual industry rankings and is recognized by Fortune magazine as a World's Most Admired Company. For more information, visit www.aecom.com.