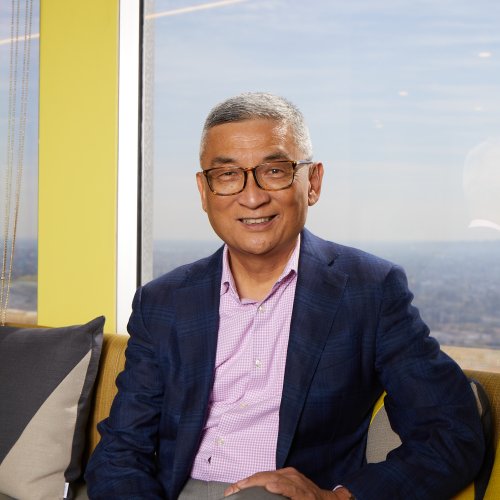 Bill
Imada
Founder, Chairman and Chief Connectivity Officer, IW Group Inc.
Bill Imada is founder, chairman and chief connectivity officer of IW Group, a minority-­‐ owned and operated advertising, marketing and communications agency focusing on the growing multicultural markets. For more than 25 years, Bill has represented some of the top domestic and global companies, including American Airlines, Coca-­‐Cola, Fox, General Motors, Godiva Chocolatier, Lexus, McDonald's, Nissan North America, Pacific Gas & Electric Company, Southern California Edison, Toyota Motor Sales, USA, Inc., Verizon, Walt Disney Imagineering, Warner Bros. Pictures, Walmart Stores, Westfield Malls and many others. His areas of expertise include advertising, branding, multicultural communications, marketing, crises management, partnership marketing and public relations.

Bill is active in the community and serves on more than seven boards and advisory councils. His board service includes the Advertising Educational Foundation, Asia Society Southern California, California Asian Pacific Chamber of Commerce, Center for Asian American Media, Coalition for Asian Pacifics in Entertainment, LAGRANT Foundation and PBS National. Bill also co-­‐founded the Asian & Pacific Islander American Scholarship Fund (APIASF) more than ten years ago and established the Asian/Pacific Islander American Chamber of Commerce & Entrepreneurship (ACE), an organization that is based in Washington, D.C three years ago. His efforts were recognized by The White House and he was invited to meet President Barack Obama with 12 other Asian/Pacific Islander American leaders. Later, Bill was appointed to the President's Advisory Commission on Asian Americans and Pacific Islanders by President Obama.

Bill is also a trainer and mentor, and serves on the advisory councils for California State University, Northridge; University of Florida (Gainesville, Fla.), Western Connecticut State University. When time permits, he also teaches courses in advertising, marketing, public relations, fundraising and crisis management.

IW Group is part of two international networks: Interpublic Group of Companies (IPG) and Worldcom PR Group. Both networks have international affiliates worldwide.