Jermaine Anthony Richards, who is pursuing his PhD in communication at USC Annenberg, has received the Paul & Daisy Soros Fellowship for New Americans. The merit-based program for immigrants and children of immigrants will provide $90,000 in funding for Richards' graduate studies.
A native of Brooklyn, New York, Richards was raised in the Canarsie residential neighborhood by his mother and grandmother, who are immigrants from Jamaica. He earned a BS at CUNY York College in communications technology before completing the MA in Global Communication/MSc in Global Media and Communications dual degree program, which is offered jointly by USC Annenberg and the London School of Economics and Political Science.
Now, as a Provost's Diversity, Inclusion, and Access Fellow at USC, Richards is operationalizing his research as a cross-sector scholar-practitioner. Co-advised by Associate Professor of Communication Robeson Taj Frazier and Associate Professor of Computer Science Barath Raghavan, he is studying how transmedia storytelling animates human security politics, security cultures, and political movements.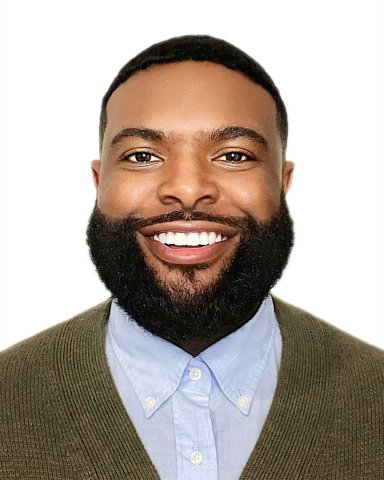 "I am excited to understand the capacity for computer artifacts to re-present, bridge, and deconstruct social injustices and violent social interactions," Richards said. "I am interested in rethinking and shifting people's thinking about the importance of disseminating creative narratives and constructing information ecologies, broadly conceived, that imbue critical and conscious awareness of our world's most pressing issues."
Frazier emphasized the impact Richards will have within the Soros Fellows community as a contributor and steward of its mission.
"Over the short time that I've known Jermaine, he has demonstrated a clear sense of purpose and an extraordinary ability to will and manifest his intellectual goals and pursuits," Frazier said. "I'm honored to support him on his journey."
Richards has led research as a New America Fellow on Digital Transformation Opportunities and Challenges in the Lower Mekong Region, supported by the Australian Government's Department of Foreign Affairs and Trade Cyber and Critical Tech Cooperation Program. He is also an award-winning social impact entertainment producer of the popular game Hair Nah™, which bolsters conversations on haptic, racial microaggressions and anti-hair discrimination laws, such as the CROWN Act, moving through the nation's courts.
"I love communication because 'communication' is the core thing that all humans do; it is the one unifying aspect of humanity –– the one thing we all have in common," he said. "I wholeheartedly believe in the power of education and mentorship to be transformative gifts for any individual, which is why I have dedicated this new era of life to pursuing a Ph.D., where I can gain skills in teaching and producing research."
Richards believes that even within limits, there are limitless pathways to social change. He hopes to continue augmenting federal policy proposal adoption and cultural diplomacy by developing interactive media experiences to ethically steer human and social development.
"Being a child of Jamaican immigrants necessitates extending their altruistic legacy," Richards said. "As I navigate this relatively new geography to establish a personal purpose, I'm reminded that this self-defining process is ancestrally informed, which has led me to become a steward of service to those most marginalized."

Selected from nearly 2,000 applicants, Richards was chosen for his achievements and potential to make meaningful contributions to the United States.
"I'm delighted to welcome this year's Fellowship class," said Co-Founder Daisy Soros. "As we commemorate the 10th anniversary of Paul's passing, it is beautiful to see how his legacy lives on through every Fellow."
This year's cohort of 30 Paul & Daisy Soros Fellows joins a distinguished community of past recipients. The alumni network includes US Surgeon General Vivek Murthy, who is the first surgeon general of Indian descent and helped lead the national response to Ebola, Zika, and the coronavirus; lawyer Julissa Reynoso, who serves as the US ambassador to Spain and Andorra; Damian Williams, who is the first Black US attorney for the southern district of New York and serves as chair of the attorney general's advisory committee; and composer Paola Prestini, who was named by NPR as one of the "Top 100 Composers in the World" and plays on major stages across the world.