Emmanuel Martinez and Aaron Glantz of the Center for Investigative Reporting's Reveal have won the 2019 Selden Ring Award for Investigative Reporting for their multi-part series "Kept Out," which uncovered widespread discrimination in home lending throughout the United States.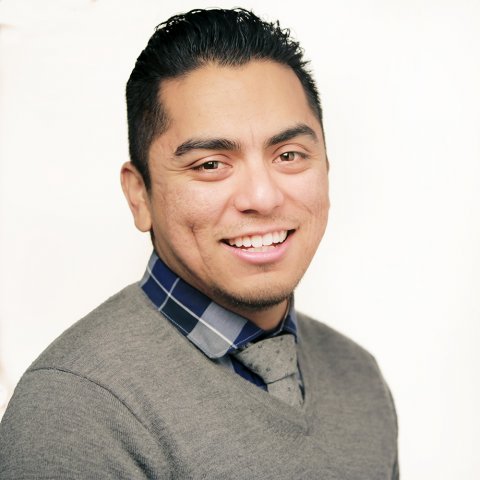 Photo by: Rachel de Leon/Reveal
The annual
Selden Ring Award
, one of the foremost awards in investigative journalism, has been presented by the USC Annenberg School of Journalism for 30 years. The $50,000 prize honors work in investigative journalism that leads to direct results.
"At a time when rigorous, ethical, high-impact investigative journalism is more important than ever, USC Annenberg is honored to present this prestigious award," said USC Annenberg Dean Willow Bay. "We are incredibly proud to have partnered with the Ring Foundation for the past 30 years as we celebrate the power of investigative reporting."
Fifty years after the Fair Housing Act banned discrimination in mortgage lending, known as redlining, reporters Martinez and Glantz embarked on year-long analysis using both a trove of statistical research and dogged reporting to produce what the Selden Ring judges called "an unassailable indictment of discriminatory lending practices that exist to this day."
"Martinez and Glantz knew that the home ownership gap between blacks and whites had grown wider than it was during the Jim Crow era," the judges wrote. "They set out to learn why. Using an unprecedented analysis of 31 million mortgage records, they found that modern-day redlining persisted in 61 metro areas, even when people of color made the same amount of money, took on the same size loan and sought to live in the same neighborhood as their white counterparts.
"The national investigation triggered immediate and sweeping change: Philadelphia, where some of the largest gaps were found, launched a public-private partnership to give a second look at home loan applications from people of color who had been denied," the judges continued. "Pennsylvania's state treasurer and attorney general launched separate investigations of discriminatory practices in mortgage lending, as did attorneys general in four other states and the District of Columbia. The day after the first story appeared, one bank moved to open a branch in an underserved area. Other major banks also took steps to improve the diversity of their lending."
Glantz said that their series started with a very broad question: "If we're in a recovery, why are more people not getting the benefit of the recovery in terms of building wealth? In America, your wealth is your home, and the home ownership gap between blacks and whites was bigger now than in 1968."
The data set on home loans Martinez and Glantz built was both national and hyperlocal. "The data was leading the field reporting, helping us identify all the places where people of color were most likely to be denied loans," said Martinez, who earned his master's degree in digital reporting from USC Annenberg in 2014.
Both reporters thanked the judges for the award and acknowledged that the steps banks and governments have taken to rectify these injustices are heartening.
"More important, for me personally, has been all the people of color who have reached out to me, thanking me because we were able to quantify and validate their lived experience," Martinez said. "They felt like something funny was going on — and we showed them that the data backs them up. I'm most proud that people who'd experienced this form of discrimination felt seen, heard and validated."
This year's judges reviewed 79 entries for the award. In addition to naming the winner, the judges also recognized the work of finalists.
Photo by: Rachel de Leon/Reveal
"The Philadelphia Inquirer for '
Toxic City: Sick Schools
,' which used innovative reporting techniques, rigorous scientific methods and compelling personal stories to show in disturbing detail how thousands of students in Philadelphia schools were exposed to environmental hazards such as asbestos and lead. The project forced school officials to institute reforms, direct more money to clean-up efforts and even to raze the worst offender."
"Alabama Media Group/The Birmingham News for 'Alabama's Beach House Sheriff,' a stunning series of stories that took on a corrupt local sheriff, connecting a maze of dots to show how he pocketed hundreds of thousands of dollars designated for food for inmates. Starting with a tip from a teen who had mowed the sheriff's lawn, the project changed state policies and helped oust the controversial elected official."
"We would like to sincerely thank the Selden Ring 2019 judges' panel for their hard work this year," said Professor Gordon Stables, director of the School of Journalism. "With a highly competitive field, including the year's very best investigative journalism, the judges had a very challenging task. The award recognizes journalism that makes a substantial public impact, and many of these submissions were influential in their communities."
The Selden Ring Award has been part of USC Annenberg since 1989, when it was established by Southern California business leader and philanthropist Selden Ring. He wanted to honor journalists whose investigative work informed the public about major problems and corruption and yielded concrete results. The award continues, thanks to support from the Ring Foundation.
This year's judging panel included: Cary Aspinwall, investigative reporter at the Dallas Morning News; Laura Gunderson, editorial pages editor of the Oregonian; Scott Kraft, managing editor of the Los Angeles Times; Graciela Mochkofsky, director of the Spanish-language journalism program and Tow Professor at the Craig Newmark Graduate School of Journalism, CUNY; Brian M. Rosenthal, metro investigative reporter at The New York Times; and Ginger Thompson, senior reporter at ProPublica.