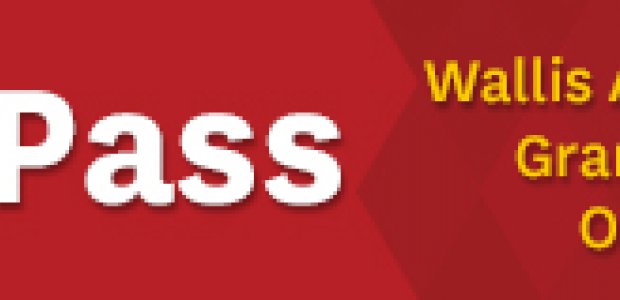 "There's a lot of complementary work that's happening in both schools, so I'm looking forward to bringing those together," Assistant Professor Mike Ananny said.
Located on the third floor of Wallis Annenberg Hall is one of the new faculty neighborhoods that comprises several offices for faculty from all USC Annenberg programs, including communication, journalism and public relations. Keeping in line with USC Annenberg's
objective of collaborative space
, the faculty neighborhood is a melting pot of Annenberg faculty members with distinct academic backgrounds and focuses. But one of the biggest links among them is digital media. "This was a really bright and exciting moment,"
Robert Hernandez
, associate professor of professional practice, said. "Just to sit with really smart people made me even more excited to come to work. I think its pretty cool to have a diverse group in one faculty suite." Hernandez is one of the nine professors who currently hold an office in the faculty neighborhood. Of the nine, four are communication professors, three are digital journalism professors and two are public relations professors. Hernandez said that it's great to collaborate with people working on digital related projects all in the same space. "We're still settling in," Hernandez said. "There are really cool projects that I want to eavesdrop in or participate on." The faculty neighborhood has several offices side by side, two sitting areas and a conference space. There's a sense of openness to the suite, regardless of the individual offices it holds. Although there have been meetings in the conference room, Hernandez noted that collaboration is happening in a less formal setting.
The conference room in the faculty lounge has made it easier for faculty members to discuss projects, but collaboration can happen in a more organic way too.
"We didn't want to promise that we were now going to join forces to make this super project because we're all busy," Hernandez said. "What we were attracted to was collaboration and just sharing ideas that organically happen."
Alison Trope
, clinical professor and director of undergraduate studies for the Annenberg School, explained that professors who hold offices in the faculty neighborhood wrote a formal proposal that argued the potential for crossover and collaboration. "As a group our interests intersect in a number of ways — civic engagement, digital media, media and news institutions, identity, public and digital spaces," Trope said. "Rather than gathering a group of peers that all worked in the same arena or used similar methodologies, we are in many respects joined by our similarities and our differences." Trope has already participated in the
Civic Paths Research Group
, that assistant professor
Mike Ananny
co-leads, by attending both meetings this year. The meetings were held in the faculty neighborhood conference room and will continue to be held every week and a half, Ananny explained. Ananny, another member of the faculty neighborhood, said that the suite has also generated a lot of student traffic. He said he has met a lot of students of different Annenberg programs within the suite because the setup has helped create new connections. "I think it's the everyday casual interactions that is the real value to this space," Ananny said. Something that has excited Ananny about the faculty neighborhood is the potential for creating future classes and co-teaching opportunities with his colleagues. "We're all pretty open to that because it fits into this larger goal of bringing the journalism and communication schools closer together," Ananny said. Hernandez helped catapult the idea of a faculty neighborhood a few years ago in the ASC building after speaking to former Director of the School of Journalism,
Geneva Overholser
. Overholser loved the idea and asked Hernandez to write a memo that was eventually turned into a formal pitch. "It was in line with the new building," Hernandez said. "We thought that being in the new building would be cool but the cooler part would be to serendipitously work together on things and influence each other." Initially Hernandez wanted to share a space with two other faculty members of different Annenberg backgrounds while he was still in the ASC building, but he never dreamed that his idea would take off to shape a faculty neighborhood. The faculty neighborhood may be one cluster of collective space for the Wallis Annenberg Hall, but its part of the greater picture of moving forward into a new era of journalism. "There's something to participate in in every floor of this building, whether it's the
digital lounge
or the
media center
," Hernandez said. "We're actively roaming around and trying to build a digital culture and that's the bigger goal for my digital journalism colleagues and myself."