Park City, UT — USC Annenberg Professor Stacy Smith and her team of researchers presented the results of their latest study at the 2014 Sundance Film Festival on Monday, Jan. 20.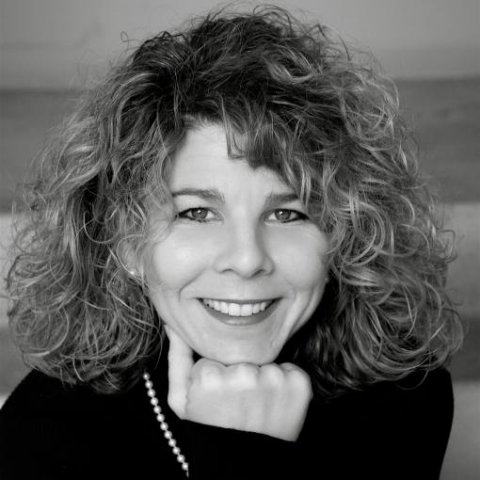 The work, commissioned by the Sundance Institute and Women In Film Los Angeles, assessed the gender of filmmakers across 82 films screened at last year's festival and found that in U.S. Dramatic Competition, 50 percent of directors were women. In comparison, just 1.9 percent of the directors of the100 top-grossing films of 2013 were female. (Two out of 108 directors).
Smith and her team's study also found when writers, directors and producers participate in the Sundance Institute's lab programs, women flourish and complete their films at rates nearly equal to their male counterparts.
"Our findings suggest that lab support levels the gender playing field and that interest in filmmaking is high among females," said Dr. Stacy L. Smith, the lead researcher and USC Annenberg Professor. "These findings also suggest that the difficulties seem to begin when female filmmakers confront commercial stakeholders."
The research documented the gender distribution of filmmakers participating in Sundance Institute Feature Film Program (FFP) and Documentary Film Program (DFP) Labs between 2002 and 2013 to determine how many emerging female filmmakers receive critical artistic support as part of their filmmaking background, and how this may affect their careers and the pipeline overall. It also updated last year's inaugural study by quantitatively examining the gender of 1,163 content creators (directors, writers, producers, cinematographers, and editors) across 82 U.S. films selected and screened at the 2013 Sundance Film Festival. Lastly, the research delved deeper into the original qualitative interviews to further explore obstructions facing female directors and producers in the narrative space.
"The qualitative analysis indicates that when industry leaders think director, they think male," said Dr. Katherine Pieper, one of the study authors. "Implicit biases like this are consistent with research on gender and leadership and may narrow opportunities for women behind the camera."
The study was conducted by Smith, along with Pieper and Marc Choueiti at USC Annenberg. Read the full report here and find related infographics here. For additional research by Smith and the Media, Diversity, and Social Change Initiative, click here.
Key findings include:
UPDATES TO LAST YEAR'S STUDY
Of the 1,163 content creators working behind the camera on 82 U.S. films at SFF in 2013, 28.9% were women and 71.1% were men. The presence of women differed by storytelling genre: 23.8% of content creators were women in narrative films whereas 40.4% were women in documentary films.

2013 was an extraordinary year for women in documentary filmmaking at SFF. 42.2% of documentary directors and 49.2% of documentary producers were women at the 2013 Festival. Focusing on directors specifically by program category, 46.4% of U.S. documentary competition directors were female as were 30.8% of documentary premiere helmers.

Female narrative directors saw gains and losses in 2013, but little overall change. For the first time, gender parity was achieved in U.S. dramatic competition movies in 2013 with 50% of all helmers being female. In contrast, only one of the 18 directors in the premieres section was a woman.

Narrative directors at the 2013 Festival continued to outperform directors in the top 100 box office: Turning to the 100 top-grossing films of 2013, only 2 (1.9%) of the 108 helmers were female. This represents a 48.1% drop from the percentage of female directors in the Festival's U.S. Dramatic Competition films.
Examining female participation at the Festival as directors and producers from 2002 to 2013 revealed no meaningful change over time. Instead, the percentages of female participation often fluctuate but no continuous and sustained increases or decreases were observed across the 12 years. For dramatic features, females accounted for 24.4% of all competition helmers and 13.9% of all non-competition helmers. In documentaries, the percentage of female competition directors is 41.7% and 25% of non-competition helmers. From 2002-2013 17.1% of directors of U.S. narrative films and 35.3% of directors of U.S. documentary films at SFF were female.
ARTIST SUPPORT THROUGH SUNDANCE INSTITUTE LABS
Female storytellers compete and flourish at Sundance Institute labs. Of the 432 lab fellows between 2002 and 2013, 42.6% were female. Women comprised 39.3% of fellows in the Feature Film Program (FFP) and 54.5% of fellows in the Documentary Film Program (DFP).

Sundance Institute Lab projects helmed by women succeed at just shy of equal rates as male-helmed projects in production and top festival exhibition. The percentage of FFP lab projects completed did not vary by gender; roughly 41% of male-helmed and female-helmed projects were finished. 81.3% of all finished FFP films went on to play at the top 10 festivals worldwide, and of these, no gender differences emerged.
BARRIERS FACING FEMALE FILMMAKERS
The initial report revealed career obstacles that face female filmmakers, including gendered financial barriers, male-dominated industry networks, and stereotyping on set.
When industry leaders think director, they think male. Traits were gathered from 34 narrative and documentary decision-makers and filmmakers. We explored whether attributes of successful directors reflect stereotypical characteristics of men or women. Nearly one-third of traits (32.1%) were coded as masculine and 19.3% feminine. Conceiving of the directing role in masculine terms may limit the extent to which different women are considered for the job.

Putting female directors on studio lists is limited by stereotypes. A group of 12 individuals working in the narrative realm were asked specifically about hiring directors into top commercial jobs. Two-thirds (66.7%) indicated that there is a smaller pool of qualified female directors. Half mentioned that stereotypically male films (i.e., action, horror) may not appeal as job opportunities to female directors. These findings illustrate how a reliance on stereotypes creates decision-making biases that weaken women's opportunities.
This year's mentorship fellows include Producer Brenda Coughlin (Dirty Wars), Director Marta Cunningham (Valentine Road), Director Mari Heller (Diary of a Teenage Girl), Director Shola Lynch (Free Angela and All Political Prisoners), Producer Jordana Mollick (Life Partners) and Producer Kim Sherman (A Teacher).

The Dove short film fellow is Cynthia Wade, who directed a short film entitled Selfie, with producer Sharon Liese. Cynthia was mentored by Academy Award-winning documentarian Barbara Kopple.