As the students in the "Advanced Investigative Reporting" class settled into their seats behind the worn, U-shaped, dais-style desks, visiting professor and former BuzzFeed News investigative editor Mark Schoofs chatted with them about the limitations of email and phone inquiries for public records. "A lot of times, you're just going to have to go there in person," he said. "There are some things you're not going to get over the phone."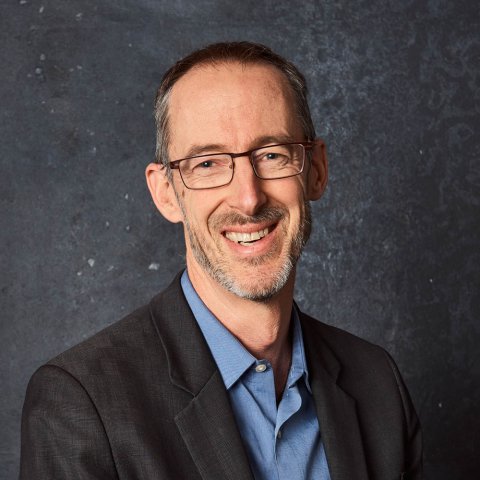 Photo by: BuzzFeed News
After asking the students to share any interesting stories they had read since their last meeting — which included the BuzzFeed News investigation of alleged atrocities by the World Wildlife Fund's anti-poaching guards — Schoofs went on to introduce the evening's guest speaker, USC Annenberg alum Emmanuel Martinez of The Center for Investigative Reporting's
Reveal
, who recently won the
Selden Ring Award for Investigative Reporting
.
Students benefitting from both Schoofs' own experience and the opportunity to learn from other accomplished reporters is exactly what Dean Willow Bay and Journalism School Director Gordon Stables were hoping for when Schoofs joined the faculty.
"There was a real sense when I met with people from USC Annenberg that they not only wanted to invigorate their investigative offerings, they wanted to spread an investigative culture throughout the journalism school," Schoofs said. "That doesn't mean that everybody's going to be an investigative reporter. But those skills and that mindset would make any reporter better, whether that person is covering sports or entertainment or breaking news."
Schoofs has been writing and editing in-depth, groundbreaking stories for more than 30 years. Earning the 2000 Pulitzer Prize for his series on the AIDS crisis in Africa while at the Village Voice, he went on to join The Wall Street Journal, where he was part of a team that won the 2002 breaking news Pulitzer for coverage of the 9/11 attacks, and where he played a key role in an investigative project that was a finalist for the 2010 Pulitzer. He then oversaw investigative reporters at the nonprofit ProPublica before joining BuzzFeed News, where he led the team that earned Pulitzer finalist honors in 2017 and 2018.
"Bringing Mark here is an important step in our efforts to expand how our students learn investigative journalism," Stables said. "After watching how he built the incredibly successful investigative reporting team at BuzzFeed News, we knew he could catalyze our renewed commitment to investigative reporting."
In his "Advanced Investigative Reporting" class, his students must report and write a significant investigative piece during the semester. Schoofs says that his first task in this class has been teaching students the finer points of document-based reporting.
Yingjie Wang, a journalism master's student who will graduate this spring, said that she hopes to pursue a career in investigative journalism, either in the United States or in her native China. "The most important lessons I have learned in Mark's class are: keep filing your FOIA request; and be persistent to your story but patient with your sources," she said.
Some of the higher-level best practices he has covered include discussions of the laws that govern newsgathering practices — which are not nearly as strong as the First Amendment protections for publishing — and how to deal with powerful individuals and institutions who don't want to be written about. "Every call you make, every text, every time you check your Facebook page or LinkedIn page, all of that is logged somewhere, right? So, how do you protect your sources in that kind of environment?
"But it goes beyond that," he notes. "We live in an era where governments and corporations will actually take aggressive, invasive action against the journalist. So, have you secured your own digital life? Do you use a VPN? Do you use Signal? Do you use two-factor authentication on every single account that allows you to do so? How secure are your passwords? Have you made your Facebook page private? Have you removed any potentially embarrassing material from every one of your social media, including dating sites? Because they will find them, and they will publish them."
Schoofs says that the need for that kind of vigilance often comes as a surprise to his students. "People don't often come to journalism school thinking that the people they write about will try to make the story about them," he said. "But when you're talking about enterprise investigative reporting, especially about powerful influential people, that is absolutely going to happen."
In addition to the Advanced Investigative Reporting class, Schoofs is co-teaching a directed study class that reports on gun violence. His teaching partner is Rob Kuznia, who won a 2015 Pulitzer Prize and now works at the USC Shoah Foundation, which was created by director Steven Spielberg to archive video testimonies of Holocaust survivors. For the pilot project on gun violence, called "Documenting an American Tragedy," the students have chosen to build an oral history of the San Bernardino mass shooting of 2015. "They've reached out to survivors, first responders, family members of the people who died, to do interviews about their lives before the event, the event itself, and the way that event shaped their lives afterward," Schoofs said.
Students are not only learning the investigative craft in Schoofs' classes, they also have questions about the current climate for journalism jobs. "Even in the face of economic headwinds, you are seeing news organizations hold on to their enterprise and investigative reporting, both out of a sense of civic duty and out of a sense that it will help them build a connection with readers," Schoofs said. "People do care about well-told, powerful stories. The Washington Post has not cut back on investigative reporting. The New York Times has not cut back on investigative reporting. The Wall Street Journal has actually added to its investigative potential."
Schoofs is also working to create off-campus opportunities for USC Annenberg students and alums to pursue investigative work. This month, the School of Journalism announced a collaboration with public radio station KPCC that will offer USC Annenberg students the chance to work on specific investigative projects. Also, KPCC will offer a 12-month post-graduate internship to a USC Annenberg student who demonstrates exceptional aptitude for investigative work. Schoofs said the first fellowship will be offered in May.
Schoofs said he hopes to be part of many further efforts to deepen and broaden the school's commitment to enterprise journalism.
"Gordon and [Dean] Willow [Bay] very clearly want hardcore investigative reporting to be central to what Annenberg does," Schoofs said. "And that same sense exists throughout the faculty I've spoken with, who have been hugely helpful and very supportive of this push toward investigative work. I'm very, very happy to be in a place like this."