The Blackstone Charitable Foundation announced last week another expansion of its campus entrepreneurship program, Blackstone LaunchPad, to Southern California. The three-year, $3.5-million partnership includes USC Annenberg and several other campuses: The University of California, Los Angeles, The University of California, Irvine, and The Los Angeles County Economic Development Corporation.
The program will introduce entrepreneurship as a viable career option and provide over 110,000 university students, regardless of major, with a network of venture coaches and an entrepreneurial support system.
Blackstone LaunchPad California will foster connectivity between the university campuses, business community, and local entrepreneurs to create an environment that nurtures students and provides them the skills and network necessary to succeed as entrepreneurs. With a physical presence on each university campus, Blackstone LaunchPad has the potential to generate some 1,400 new ventures in California over the next five years.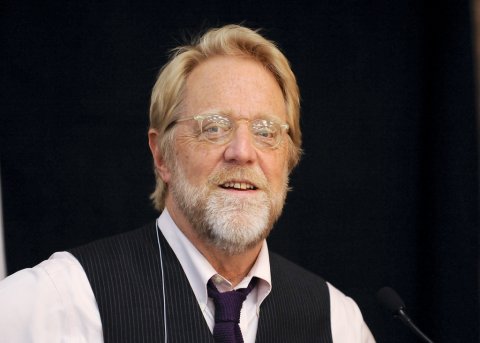 The partnership will specifically include USC Annenberg's Innovation Lab (AIL), directed by Professor
Jonathan Taplin
.
"With this grant, our students will be further enabled, giving them the resources to launch cutting-edge projects with immense potential," said Taplin. "I want to express my appreciation to Stephen Schwarzman and the Blackstone Charitable Foundation, who are at the forefront of innovation and outreach. I'm thrilled to be working with them as we strive to encourage invention and creativity, while fostering entrepreneurship."
Erin Reilly, AIL's Creative Director / Research Fellow, added, "When we began the Annenberg Innovation Lab, we took our initial money and invested it in our students by developing the CRUNCH Student Design Competition which has expanded its reach across campus each year. Now with the support from the Blackstone Foundation, we can transform this program into the Blackstone Launchpad @ USC. This grant expands the opportunities for USC students to 'learn by doing' both by providing a maker space for projects to become a reality, concretizing their ideas into actionable social and profitable ventures as well as fostering community throughout the LA region."
Blackstone LaunchPad is modeled after a successful program developed at the University of Miami in 2008, which has generated 1,703 business proposals, 559 new jobs and drawn over 3,600 participants since its establishment. Each regional program established through the Blackstone Charitable Foundation is linked together, drawing ideas and best practices from across 11 campuses, giving student entrepreneurs in southern California access to a national community of over 350,000 of their peers and expert advisers.
Elizabeth Garrett, Provost and Senior Vice President for Academic Affairs, University of Southern California, said, "Blackstone LaunchPad fosters the talent, courage and curiosity that we value in student entrepreneurs at USC and across our partner institutions. The expanded access and flexibility afforded by this program, in association with the Annenberg Innovation Lab, will provide a strong foundation for creating new ventures that enhance both our academic community and the Southern California region."
Funding for this program is made possible through The Blackstone Charitable Foundation's $50 million, five-year Entrepreneurship Initiative, which seeks to target support services regionally for aspiring entrepreneurs creating the high-growth ventures that are known to spark economic growth. Due to the early success of the program following its implementation in Michigan, The Blackstone Charitable Foundation was recognized by President Obama's "Startup America" Initiative and pledged to expand LaunchPad to five new regions over five years. This expansion to southern California fulfills that pledge.
Los Angeles Mayor Eric Garcetti said, "On behalf of the City of Los Angeles, I'd like to commend Stephen Schwarzman and the Blackstone Charitable Foundation for making this significant investment in our city's future. I'm focused on improving LA's economy and helping our graduates start companies here, and I'm excited this program can give young Angelenos the skills they need to achieve their dreams in LA."